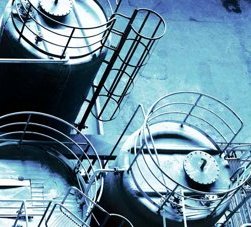 On World Water Day, a report published by CDP – "Safeguarding Europe's Water Resources" – finds that for an increasing number of European companies, water already has and will continue to have a profound effect on both their short term and long term profitability.
"Although public perception is that Europe generally has adequate water resources – water scarcity, including the depletion of water resources through pollution is actually an increasingly frequent phenomenon," says Steven Tebbe, Managing Director CDP Europe. "Additionally, many European companies are reliant on supply chains located in water-stressed or water-scarce regions."
The report presents an analysis of 70 European listed companies from heavily water dependent sectors that responded to CDP's water information request in 2013. The publication forms part of CDP's work on water, which is aimed at catalyzing corporate water stewardship to safeguard water resources.
The report finds that:
Almost two thirds of European respondents have already experienced detrimental water-related impacts in the past five years. The sector with the highest number of impacts reported are – materials (20) utilities (14) and consumer staples (10).
Almost three quarters report exposure to water risks that could cause a substantive change in their business, operations, revenue or expenditure. The majority of water risks are anticipated to impact either now or within the next 5 years with respondents in the utilities (100%), materials (100%) and healthcare (83%) sectors reporting highest exposure.
Corporate water stewardship is increasingly recognised as the framework for companies to contribute to sustainable revenue generation and a more resilient future. Companies must recognise that water in one basin is not the same as water in another basin; applying a blanket strategy that focuses on reducing water use, similar to a carbon strategy, will be insufficient in managing their water risk. Corporate actions, goals and targets must align with a holistic and robust water stewardship strategy.
Government has a critical role to play in facilitating the water stewardship framework for business and driving greater transparency. Disclosure offers a vehicle to establish a dialogue between organizations and their stakeholders. It is imperative that increasing numbers of European corporations disclose in order to increase transparency of vital water data.
"While most of the respondents have developed some kind of a management policy to address the water issue and all companies reported having information on their water usage, our analysis suggests that European corporate responses may be inadequate in dealing with the variety of water risk drivers," states Tebbe. "For example, the majority of companies focus on short term actions within organization's directs operations instead of targeting sustainable corporate water stewardship and the associated business benefits."
Since 2010, the number of institutional investors calling for greater transparency on corporate water issues through CDP has quadrupled (137 in 2010 and 573 in 2014). Through CDP, these investors are promoting water stewardship as a risk reduction strategy, recognising that this is indicative of a forward-looking resilient company.
"Evidence and insight is vital to driving real change in economies," concludes Tebbe. "CDP's experience has shown that the power of measurement and information disclosure radically improves the management of environmental risk."
Corporate disclosure is a crucial first step towards European water stewardship and adaptation with governmental decision makers in obligation to ensure an adequate policy framework is soon in place. The CDP 2014 'Safeguarding Europe's Water Resources' report includes a list of critical next steps needed for improvement of corporate and governmental water stewardship and adaptation measures, and is available for free download.
Check the following link to read/download the Full Report:
https://www.cdp.net/CDPResults/CDP-EU-water-report-2014.pdf
Source: CDP.
About CDP
CDP is an international, not-for-profit organization providing the only global system for companies and cities to measure, disclose, manage and share vital environmental information. CDP works with market forces, including 722 institutional investors with assets of US $ 87 trillion, to motivate companies to disclose their impacts on the environment and natural resources and take action to reduce them. CDP now holds the largest collection globally of primary climate change, water and forest risk commodities information and puts these insights at the heart of strategic business, investment and policy decisions. For more information, visit www.cdproject.net.