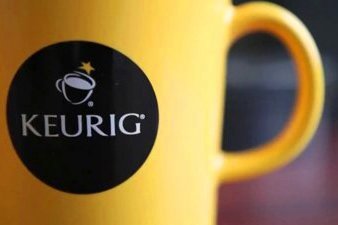 Waterbury, Vermont – Keurig Green Mountain, Inc., a leader in specialty coffee, coffee makers, teas and other beverages, launched its ninth annual Sustainability Report on March 12.
In addition to communicating progress on 2013 initiatives, the 2013 Sustainability Report announces Keurig Green Mountain's ambitious new 2020 targets, which strive to take the Company's performance to the next level as a leader in sustainability and global corporate citizenship. The report focuses on three main practice areas of the Company's sustainability strategy: Resilient Supply Chain, Sustainable Products, and Thriving People and Communities.
"Our Sustainability Report demonstrates our company values of partnering for mutual success, and using the power of business to make the world a better place," says Brian Kelley, Keurig Green Mountain's President & CEO. "We believe the focus, transparency, and accountability that the Report provides are critical to the partnerships we have with our stakeholders, and will renew emphasis on our strengths while challenging us to address opportunities for improvements head on."
To establish its new targets, Keurig Green Mountain drew from the in-depth materiality assessment conducted in 2012, which engaged more than 120 internal and external stakeholders. The Company's new 2020 targets take a long-term, strategic outlook to proactively address the biggest sustainability challenges facing the company as well as the planet. The targets are: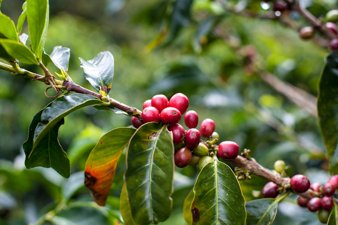 Resilient Supply Chain
Engage one million people in the Company's manufacturing and agriculture supply chains to significantly improve their livelihoods
Source 100% of primary agricultural and manufactured products according to established Keurig Green Mountain responsible sourcing guidelines
Sustainable Products
100% of K-Cup® packs to be recyclable
Reduce life-cycle greenhouse gas emissions of brewed beverages by 25% vs. 2012 baseline
Achieve zero waste-to-landfill at owned and operated manufacturing and distribution facilities
Thriving People & Communities
Engage 100% of employees to understand Keurig Green Mountain's vision and values and present opportunities that allow them to contribute to the Company's targets
Provide access to clean water to one million people worldwide
"The targets outlined in our 2013 Sustainability Report reflect our strategy of integrating sustainability holistically across our organization and even more deeply into our business," says T. J. Whalen, Keurig Green Mountain's Chief of Strategy and Sustainability. "Our new targets demonstrate our need to tackle pressing issues both inside and well beyond our own corporate walls. Even more important than the targets themselves is our commitment to achieving them with innovation and excellence – through our own efforts and through partnerships with our stakeholders."
For full details of the 2013 Sustainability Report, visit:
http://www.KeurigGreenMountain.com/Sustainability/Overview.aspx
Source: Keurig Green Mountain.
About Keurig Green Mountain, Inc.
As a leader in specialty coffee, coffee makers, teas and other beverages, Keurig Green Mountain (Keurig) (NASDAQ: GMCR) is recognized for its award-winning beverages, innovative Keurig® brewing technology, and socially responsible business practices. The Company has inspired consumer passion for its products by revolutionizing beverage preparation at home and in the workplace. Keurig supports local and global communities by investing in sustainably-grown coffee and by its active involvement in a variety of social and environmental projects. For more information, visit www.KeurigGreenMountain.com.