Nairobi – The United Nations' inaugural World Wildlife Day kicked off on March 3 with events around the world, as global attention turned to a US $ 19 billion illicit trade – the fourth largest in the world – that includes elephant poaching, great ape theft, and the illegal transport of timber.
The third of March was also the day of adoption of the Convention on International Trade in Endangered Species of Wild Fauna and Flora (CITES) in 1973.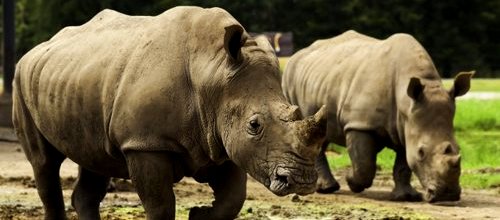 "The United Nations' first World Wildlife Day coincides with renewed attention being paid to the escalating crisis of wildlife poaching. While providing us with an opportunity to celebrate the fantastic diversity of life on earth, it also reminds us of the urgency and responsibility to care for and protect it," said UN Under-Secretary-General and United Nations Environment Programme (UNEP) Executive Director Achim Steiner.
"While governments have a key role to play, we as citizens of countries across the globe have a vital role to play in shutting down the markets that sustain this illegal trade which threatens the survival of iconic species such as elephants and rhinos, but also of other threatened animal and plant species."
"For the past four decades, UNEP has worked to support nations to establish legislation at both the national and the global level to combat poaching and the illegal trade in wildlife. This has helped countries to more effectively protect our wildlife heritage. Environmental crime continues to undermine these efforts. World Wildlife Day is an opportunity for all of us to reconnect to this vital and urgent cause," he added.
In its resolution designating World Wildlife Day, the General Assembly requested the CITES Secretariat, in collaboration with relevant organizations of the United Nations system, to facilitate the implementation of the Day.
Among other things, the resolution recognized the intrinsic value of wildlife and its many contributions to human wellbeing and sustainable development, including ecological, genetic, social, economic, scientific, educational and cultural.
Estimated by the World Wildlife Fund (WWF) at US $ 19 billion, the illicit trade in wildlife denies humanity of these essential services, and contributes to the rapid decrease in the numbers of thousands of species worldwide. It is estimated that current trends of species extinctions are between 100 and 1,000 times higher than the naturally expected levels.
"Wildlife is cherished in its own right and for the contribution it makes to our personal wellbeing – from food to medicine – from culture to recreation," said CITES Secretary-General John Scanlon. "Our wildlife is suffering from illegal trade. Let's do all we can, as citizens and consumers, to bring illegal wildlife trade to an end. In doing so, we will secure the future for wild plants and animals, as well as for ourselves," he said.
In addition to the illegal wildlife trade, climate change – which is linked with the burning of fossil fuels – is also impacting many animals and plants and in myriads of ways. Polar bears in the Arctic are threatened by thinning ice, baleen whales must make longer journeys between their feeding grounds, and many migratory birds that rely on wetlands and lakes for food are increasingly facing water shortages. These changes could spell decline and even extinction for some species without an urgent transition of our economies and our lifestyles towards a low carbon economy.
Meanwhile, wildlife crime continues to threaten the lives of rangers in their fight to stem the illegal tide. It is also often linked with the exploitation of disadvantaged communities, human rights abuses and other challenges to inclusive, sustainable development – including by jeopardizing livelihoods around the world. Such theft of natural resources is rapidly emerging as a new challenge to poverty eradication, sustainable development and a transition towards an inclusive Green Economy.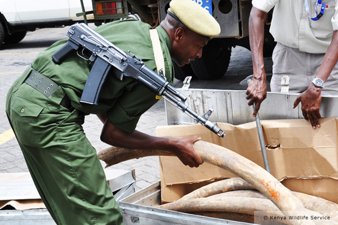 The illegal trade in wildlife – considered the fourth largest in the world after narcotics, counterfeiting and human trafficking – also has major implications for international peace and security. Wildlife is now trafficked internationally much like drugs or weapons, with criminals operating largely with impunity and little fear of prosecution.
A recent INTERPOL report reveals that large-scale ivory seizures – which reached an all-time global high in 2013, with 18 seizures accounting for some 41.6 tonnes of ivory – typically indicate the participation of organized crime, with wildlife trafficking syndicates operating in multiple countries simultaneously.
In recent years, international action to combat the illegal wildlife trafficking has accelerated rapidly. In December 2013, a French-government-hosted Summit for Peace and Security in Africa highlighted that the establishment of terrorist and criminal networks – including poachers and traffickers in endangered species – were a direct threat to peace and security in Africa and worldwide.