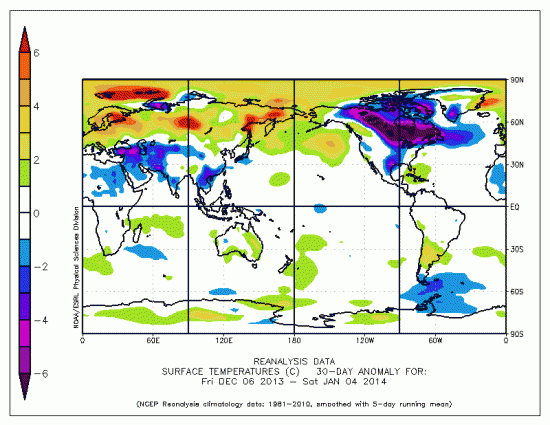 As unusual as the current cold is for the U.S., the global picture shows that January is not on course to break that 28-year warm streak, either. Even the U.S. may end up having a warmer-than-average month, if the latest outlooks prove correct.
Andrew Freedman is a senior science writer for Climate Central, focusing on coverage of extreme weather and climate change. He holds a Masters in Climate and Society from Columbia University and a Masters in Law and Diplomacy from The Fletcher School at Tufts University.
Climate Central is an independent organization of leading scientists and journalists researching and reporting the facts about changing climate and its impact on American public. Climate Central surveys and conducts scientific research on climate change and informs the public of key findings. Their scientists publish and their journalists report on climate science, energy, sea level rise, wildfires, drought, and related topics.