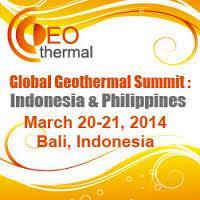 Event Dates: March 20-21, 2014
Location: Bali, Indonesia
Organized By: SZ&W Group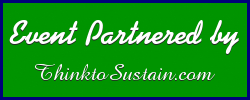 About the Event:

Positioned in the Ring of Fire, both Indonesia and the Philippines are granted huge potential of geothermal. Indonesia is even estimated to own 40% of the world's geothermal reserves. While faced with challenges to increase the supply of electricity, Indonesia and the Philippines issued policy, regulation as well as finance incentives to accelerate the exploitation of geothermal. Referring to the roadmap set by the government departments, a 1158 MW installation will be added in Indonesia by 2016 and another 1160 MW will take off from 2015 in the Philippines. Meanwhile, other Asian countries like Japan and Malaysia are also set to benefit from geothermal. The South East Asia is surely among the hottest markets for geothermal operators.
With such a back-drop, Global Geothermal Summit: Indonesia & Philippines 2014 will be held from March 20-21, 2014 in Bali, Indonesia. With in-depth research and careful investigation, the GGS 2014 is positioned to focus on the South East Asia market and is a perfect platform to update on industry information and to network with C-level executives.
The event would feature panel discussions, exhibition, workshops and networking opportunities. ThinktoSustain.com is the 'Media Partner' for the event.
Why Attend?
To take insight into the whole geothermal industry and the local geothermal market, this being the earliest platform in 2014
To network with senior executives from government bodies, license holders, project developers, EPCs, etc., to build your contact database
To understand the application of policies and how to negotiate with the government to secure the project development
To inspire talent by discussing and exchanging experience on project developing with local and international developers and license holders
To access advanced technology and innovation to raise efficiency
To seek new investing opportunities in Indonesia and the Philippines as well as in the neighbor countries
To find out solutions for the issues facing the whole industry and your company

Who Should Attend?

Governors
Project Developers / IPPs
License-holders
Financers / Bankers / Private Investors
EPCs
Drilling Service and Equipment Providers
Consulting Companies
Event Agenda: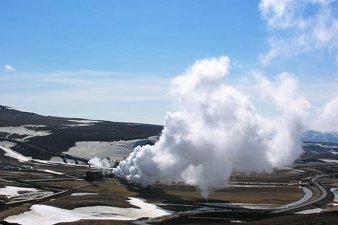 DAY 1
Update on policy and regulation by governments; Update on the application of regulation, tendency of the new incentives; Learn to work with local authorities efficiently.
Speed-up exploitation of geothermal exchange experience and details on how to conduct the field development; Discuss the details on how to construct an efficient geothermal power plant
DAY 2
Hear from the financers; Learn how to attract investment for project and the investor's criteria
Seek new opportunities; Search the local industry and neighbor country to look for new profitable opportunities
Exploration and drilling and construction; Insight and experience on how to reduce exploration and drilling cost; Update advanced technology and innovation
Speakers: (Confirmed so far)
Soritaon Siregar, President & Director, Indonesian Investment Agency [Pusat Investasi Pemerintah (PIP)]
Noldy Tuerah, Head of Planning Board, North Sulawesi Provincial Government
Mario C. Marasigan, Director, Department of Energy (DOE), The Philippines
Udibowo Ciptomulyono, Chief Commissioner, PT PLN Geothermal
Panurach Dumrongthai, Drilling Engineering Manager, Chevron Geothermal Indonesia
Bret Mattes, President & CEO, OTP Geothermal
Carlos Jose Gatmaitan, President and CEO, Philippine National Oil Company Renewables Corporation
Subur Arianto, Drilling Site Manager, Chevron Geothermal Salak, Ltd.
Dr. Ir. Sukhyar, Permanent Representative of Indonesia to CCOP, Head of Indonesia's Geological Agency
Jon Lindborg, Country Director, Asian Development Bank (ADB)
Wisnu Subroto, General Manager – Medco Ijen Geothermal Project, Medco Power
Jemmi Gumilar, Energy and Mineral Resources Office, West Java Government, Indonesia
Remi Harimanda, Director, Pacific Geo Energy
Yono Reksoprodjo, Vice President – Business Development, PT Synthesis Banten Geothermal, Sintesa Group
Thorsten Schneider, Senior Project Manager, KfW