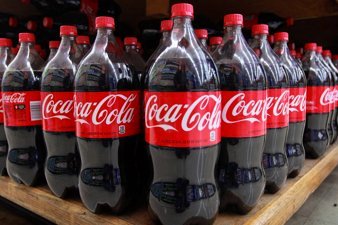 Atlanta – The Coca-Cola Company on November 7 released its tenth Annual Sustainability Report and third Global Reporting Initiative (GRI) Report highlighting the progress The Coca-Cola System made in 2012 and the new 2020 sustainability goals announced earlier this year.
"At Coca-Cola, sustainability is a critical component of our business strategy. It is about improving lives, creating jobs, increasing opportunity, preserving resources and meeting needs for the communities we proudly serve around the globe," said Muhtar Kent, Chairman and CEO, The Coca-Cola Company. "There are no issues that will more shape or define the 21st century than the global empowerment of women; the management of the world's precious water resources; and the well-being of the world's growing population."
This is the first report to include both an update on existing sustainability goals and the Company's new global 2020 goals. The report follows the Company's sustainability framework – "Me, We, World" – and is rooted in three leadership priorities:
Women: In its third year, the Company continues the journey to economically empower 5 million women entrepreneurs across its value chain by 2020 through the 5by20™ program. Specifically, this includes the small businesses that work with the Company in more than 200 countries around the world. This initiative aims to help women entrepreneurs, from fruit farmers to artisans, overcome the barriers they face to succeed in business. By the end of 2012, 5by20 programs had enabled 300,000 women in 22 countries – more than double the number of participants reached by the end of 2011.
Water: The Company is partnering around the world to meet its 2020 water use reduction and replenishment goals. This work has improved Company's water efficiency by 21.4 percent since 2004 and supported an estimated replenishment of approximately 52 percent of the water used in its finished beverage products through 2012. The Company also recently announced progress in its partnership with DEKA R&D and other partners to deliver 500 million liters of safe drinking water to communities in 20 countries through Slingshot™ water purification units and EKOCENTER™ kiosks by the end of 2015.
Well-being: In advancing one of its global commitments to help address obesity, the Company offers more than 800 low- and no-calorie options worldwide – nearly 25 percent of its global portfolio. In 2012, Coca-Cola introduced more than 500 new products globally, including portion-controlled options for regular calorie products, and more than 100 new low- or no-calorie options. Since 2000, the average number of calories per serving has decreased by 9 percent globally. In 2012, the Company supported more than 290 active healthy living programs in 118 countries.
The report also updates other areas of progress. Through The Coca-Cola Foundation, the Company's global philanthropic arm, it invested $ 101.6 million (1 percent of its operating income) in grants to support sustainable community initiatives in 2012. Coca-Cola continues applying its supply chain and logistics expertise to help deliver essential medicines to communities that need them through Project Last Mile, and 98 percent of the Company-owned facilities achieved compliance with the Workplace Rights Policy for the second consecutive year.
Coca-Cola has reaffirmed its long-held policy of not marketing to children. Under climate protection, the Company established an ambitious new goal to reduce the carbon footprint of "the drink in your hand" by 25 percent by 2020 against baseline year of 2010. On packaging, the Company distributed about 14 billion fully recyclable PlantBottle™ packages across 24 countries through 2012. It also set an ambitious new goal to sustainably source key agricultural ingredients by 2020.
"The global challenges we are facing and addressing through our value chain require collaborative action across the golden triangle of business, government and civil society," said Bea Perez, Chief Sustainability Officer at The Coca-Cola Company. "Our comprehensive 2020 goals are ambitious, but we are making tangible progress. The collective expertise of our partners motivates and enables us to do more than we could alone."
The 2012-2013 Sustainability Report demonstrates The Coca-Cola Company's commitment to continuous improvement, increased disclosure, risk assessment and expanded stakeholder engagement. The report is available on the Company's website, Coca-Cola Journey, and features social and multimedia capabilities. This year, the Company has self-declared an application level of B+ per the GRI G3.1 Guidelines reporting against 35 Key Performance Indicators. Ernst & Young LLP, a registered public accounting firm, provided external assurance on several sustainability indicators including water use ratio, PlantBottle™ packaging, lost-time incident rate and front-of-pack labeling.
To view The Coca-Cola Company's 2012-2013 Sustainability Report, visit:
www.coca-colacompany.com/sustainability
Source: The Coca-Cola Company.
About The Coca-Cola Company
The Coca-Cola Company (NYSE: KO) is the world's largest beverage company, refreshing consumers with more than 500 sparkling and still brands. Led by Coca-Cola, one of the world's most valuable and recognizable brands, the Company's portfolio features 16 billion-dollar brands including Diet Coke, Fanta, Sprite, Coca-Cola Zero, vitaminwater, Powerade, Minute Maid, Simply, Georgia and Del Valle. Globally, it is the No. 1 provider of sparkling beverages, ready-to-drink coffees, and juices and juice drinks. Through the world's largest beverage distribution system, consumers in more than 200 countries enjoy its beverages at a rate of more than 1.8 billion servings a day. With an enduring commitment to building sustainable communities, the Company is focused on initiatives that reduce its environmental footprint, support active, healthy living, create a safe, inclusive work environment for its associates, and enhance the economic development of the communities where it operates. Together with its bottling partners, the Company ranks among the world's top 10 private employers with more than 700,000 system associates. For more information, visit www.coca-colacompany.com.