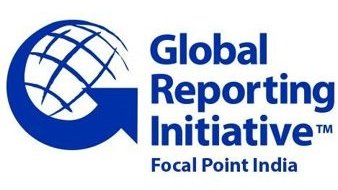 Global Reporting Initiative (GRI) is pleased to announce that BSI Group India has been selected to host the Focal Point India Office for the period January 2014 – December 2015. The two year collaboration between the two organizations will enhance the presence of the Global Reporting Initiative in India on a national and regional level.
As host organization of the Global Reporting Initiative's Focal Point office in New Delhi, BSI Group India is partnering with GRI to advance the shared mission of mainstreaming sustainability reporting in India and South Asia.
​Since 2010, GRI Focal Point India has been based in New Delhi, hosted by the German International Cooperation, India (GIZ) under the IICA-GIZ-BR Initiative. The hosting collaboration comes to an end on 31 December 2013.
The GRI Focal Point operates at the heart of the CSR and sustainability landscape in India and maintains close working and collaborative engagements through capacity building, policy work, research and consultations with Ministries, regulators, business, industry associations, financial market players, and civil society from India and the wider South Asia region.
BSI Group India represents the Indian arm of the British Standards Institution, UK. BSI Group operates in 147 countries and serves more than 80,000 clients worldwide across all industry sectors. BSI Group is renowned for helping businesses to improve performance, reduce risk and achieve sustainable growth, and has the credit of creating 8 of the 10 best used Global Management System Standards. BSI India has its head office in New Delhi and regional offices in 12 cities in India.
The partnership between GRI and BSI Group India will serve to strengthen the collective goals of both organizations through increasing uptake of responsible business practice and making sustainability reporting standard practice by providing guidance and support to organizations. The New Delhi office will convene workshops, stakeholder meetings and consultations, supported by extensive networking and knowledge sharing activities.
Aditi Haldar, Director of GRI Focal Point India, said, "GRI Focal Point India is delighted to enter into this new partnership, with a strengthened vision to reach out to the rich multi-stakeholder network of India and South Asia. We are grateful for the support and collaboration of BSI Group India and GRI, and look forward to a strong and fruitful partnership."
Mr. Venkataram Arabolu from BSI Group India said, "It is our pleasure in hosting GRI Focal Point India in my office, which for me is personally enriching my journey of life, as well as fits in well with BSI's own values. We want our industry to learn to do the right things to ensure we leave our borrowed planet safe for our children and I strongly believe that GRI is the platform that helps Indian industry adopt the best practices of the best companies of the world and helps our sustainable existence."
Source: GRI.