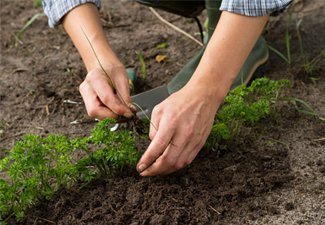 Leading independent engineering, IT and facilities services group NG Bailey has launched its Seventh Annual Sustainability Report, which reveals that the company beat all its four-year environmental targets.
The report is available through a dedicated website and details the company's achievements and its comprehensive approach to upholding its responsibilities to its people, communities, environment, customers and suppliers.
The 2013 Sustainability Report marks the end of NG Bailey's ambitious four year sustainability programme, Target 2012, which committed the company to reducing its carbon emissions, waste-to-landfill and water usage, and increasing its use of recycled materials.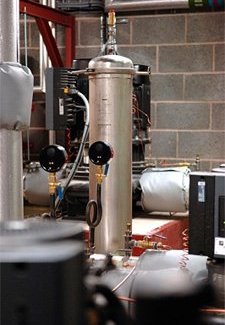 It reveals that carbon emissions were reduced by 32 per cent, water usage across its estate was cut by 30 per cent, 72 per cent of waste was recycled, and over £1m worth of materials from sites was recovered and reused.
NG Bailey has now  launched a new five-year sustainability strategy, One Approach, which sets out 18 commitments across six areas of focus – safety, customers, environment, people, supply chain and community – to achieve by 2018.
NG Bailey's Sustainability Director Cal Bailey said, "We have saved ourselves, our immediate customers and end clients both time and money, showing how cutting carbon, waste and water makes economic as well as environmental sense."
"Despite the undoubted success of our Target 2012 programme, it would be wrong to call us a sustainable business. There is much more we can, and will, do before we become truly sustainable."
"Being a sustainable business has to go beyond environmental impacts. It is about how we do business, how we develop our people, and the contribution we make to the communities where we work.
"That is why we have gathered a broad range of our environmental, ethical and social activities into a single responsibility strategy, One Approach. I believe that will cement our standing at the forefront of best practice in sustainability."
The NG Bailey Sustainability Report 2013 is aligned to the Global Reporting Initiative (GRI) and the website features a report-building tool, enabling individual sections of the report to be downloaded.
Check the following link to read/download the Full Report:
http://sustainability2013-ngbailey.com/
Source: NG Bailey.
About NG Bailey
NG Bailey is UK's leading independent family-owned engineering, rail, IT and facilities services business with a proud heritage and a proven track record of achievement. The company offers integration from the outset of a project, from planning and design through the supply chain, to offsite manufacture, installation and maintenance. With 2,500 people at the heart of the organization, the company is recognised as having one of the industry's foremost apprenticeship schemes. For more information, visit www.ngbailey.com.