What Caused Uttarakhand Flash Floods?
Two reasons have been put forth by experts.
First, is the early onset of monsoon. This year, the normal expected time of arrival of monsoon in Uttarakhand was 15 July. But an early monsoon covered entire northern India and menacingly expanded over Uttarakhand region as early as 15 June – exactly one month before its expected arrival date.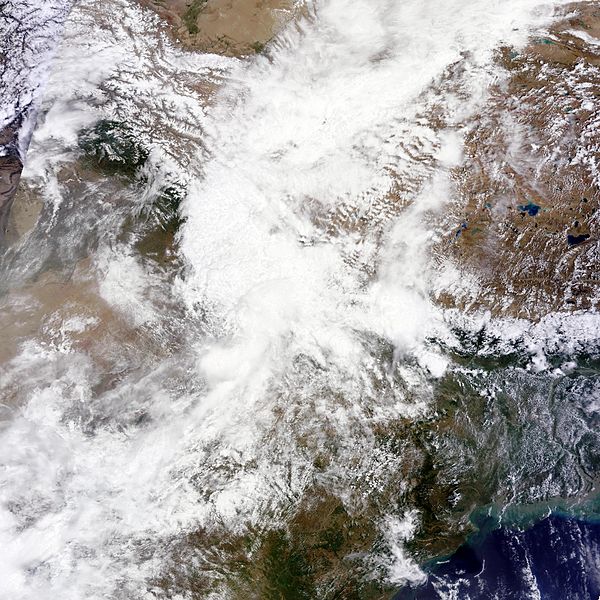 The IMD had forecasted that monsoon would arrive in the capital city of Delhi much earlier than its scheduled date of 30 June, but its unprecedented movement further north was completely unexpected.
Second, is the interaction between the Arabian and Bay of Bengal monsoon systems about which very little is known.
India receives almost 80 percent of its rainfall from these two sources of monsoon originating from the Arabian Sea and Bay of Bengal.
On the fateful day, as noted by IMD, "North-west India became the zone of an unusual confluence of the two branches of the monsoon—the Arabian Sea branch and the Bay of Bengal branch. The geology and orography of the Himalayan regions of Uttarakhand and Himachal Pradesh resulted in the unprecedented impact in these two States."
How Flash Floods Cause Damage?
A flash flood is a sudden localized flood of great volume and short duration, and can build up in less than 6 hours after an unusually heavy rainfall.
Flash floods can reach their peak volume in a matter of a few minutes and often carry large loads of mud and rock fragments.
In the case of Uttarakhand, the rainfall between 13th to 19th June was 800% more than the average. On 16-17 June, the rainfall recorded was 340mm which was 375% more than the average daily rainfall of 65.9mm during monsoon.  These were strong enough signals for an impending disaster.
Climate and Topography play a major role in moderating the impact of a flash flood.
Climate – The enormity of flash floods depends on how much precipitation is being delivered in a particular region and how much is the soil able to absorb. At times, rainfall of one inch per hour is more than sufficient to cause flash floods.
Saturated soil, which has recently received heavy rainfall or dry soil, as in deserts, has poor absorption capacity which is not able to arrest the water flow. As a consequence, the run-off collects in gullies and streams that ultimately converge to form a huge fast flowing front of water and debris.
Flash floods can occur in deserts also, when there is a sudden heavy downpour. However, flash floods are more commonly observed in mountainous regions where the slopes, narrow and steep rivers accelerate the formation of run-off.
In the Uttarakhand flash floods, the run-off literally bulldozed buildings, washed away roads and carried away cars and cattle.
Flash floods can also occur in downstream areas that may be very far off from the area that receives the rainfall. Flash floods can also be caused by glacial ice melt due to sudden unexpected events – intense heat caused by volcanic eruptions, extensive rainfall released by hurricanes, sudden thawing of ice and failure of man-made dams.