As India rapidly expands its room air conditioning usage, which strains the country's electricity grid and adds to global warming emissions, domestic industry players are leapfrogging outdated refrigerant technology to build air conditioners using more climate-friendly alternatives, according to new research released on November 7 by the Council on Energy, Environment and Water (CEEW) and Natural Resources Defense Council (NRDC).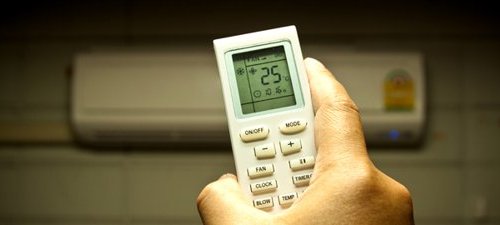 These companies could be at a competitive advantage as international treaty negotiations to cut refrigerant pollution take place in late November. Prime Minister Narendra Modi and President Barack Obama already agreed in September that India and the U.S. would cooperate on reducing these climate-damaging refrigerants, called HFCs (hydrofluorocarbons).
The new research profiles leading climate-friendly refrigerant alternatives and companies in India that are using them. The research demonstrates the energy and business case for phasing down HFCs, the dangerous heat-trapping gases used in refrigeration. Newer technologies save energy and cut costs while also reducing global warming. The companies that have adopted these cleaner technologies are leading the way in transitioning to energy-efficient products that will also reduce strain on India's vulnerable electric grid.
Key Highlights from the Company Profiles
Room ACs using alternative climate-friendly refrigerants are rapidly expanding in the Indian market:
A leading international manufacturer, Daikin, is producing air conditioners in India with the refrigerant, HFC-32, reporting sales of 150,000 units in India since introduction in 2013 and 3 million units sold worldwide. Prominent Indian manufacturer, Godrej & Boyce, is leading the way on production of air conditioners using another lower-impact alternative, the hydrocarbon HC-290 (propane), reporting sales of 100,000 units. Climate-friendly hydrocarbons are also being used extensively in refrigerators globally, and have reached a penetration of 55% within industrialized countries. Combined sales of ACs using these alternative refrigerants are approaching 8% of national sales since the products were launched just over a year ago.
High energy efficiency and power sector benefits:
Refrigerants produced with alternate refrigerants such as HFC-32 and HC-290 can be more energy efficient, especially at high ambient temperatures such as in India. The Godrej R-290 AC model received a five star energy-efficiency rating – the highest available rating award by India's Bureau of Energy Efficiency (BEE). In 2012, the Daikin HFC-32 room AC earned the grand prize for excellence in energy efficiency and conservation in Japan as the most energy efficient device of its class on the market.
Easy access to alternative refrigerants for use in Indian room ACs:
Patents for the production and use of these alternative refrigerants have either expired or have been made available to companies in India for free. Thus, room air conditioner manufacturers in India can produce units using these chemicals without having to pay royalties, allowing for competitive pricing that makes wider adoption easier in India.
Keeping pace with international market trends:
Profiled companies are anticipating the move away from climate-damaging refrigerants in the international market and have an opportunity to position themselves as key international sellers. Room air conditioning manufacturers in other countries are also switching to climate-friendly refrigerants, following this trend.
The company profiles build on the first-of-its-kind modelling exercise on long-term HFC emissions from India's residential air conditioning sector undertaken by CEEW. The analysis concludes that, by 2050, a switch to lower climate-impact refrigerants for air conditioners with energy efficiency improvements could offer a 15% energy savings over a business-as-usual scenario reliant on the prevalent alternative, HFC-410A. During that period, the switch could reduce climate change emissions from room ACs in India's residential market between 31-38%.
Dr. Arunabha Ghosh, CEO of CEEW, added, "Switching from HFCs to other climate-friendly refrigerants is a business, as well as an environmental, opportunity that should not be missed. Our analytical work shows that there are co-benefits for the climate as well as energy savings for consumers."
Click here for the Working Paper on "Modelling Long Term HFC Emissions from India's Residential Air Conditioning Sector":
http://ceew.in/pdf/CEEW-Final-Room-AC-Paper%2014Jul14.pdf
Source: CEEW.