New York – U.S. consumers and businesses needlessly trash billions of pounds of food every year as a result of America's dizzying array of food expiration date labeling practices, which need to be standardized and clarified, according to a new report co-authored by the Natural Resources Defense Council (NRDC) and Harvard Law School's Food Law and Policy Clinic.
One key finding from an industry-conducted survey: More than 90 percent of Americans may be prematurely tossing food because they misinterpret food labels as indicators of food safety.
"Expiration dates are in need of some serious myth-busting because they're leading us to waste money and throw out perfectly good food, along with all of the resources that went into growing it," said Dana Gunders, NRDC staff scientist with the food and agriculture program. "Phrases like 'sell by', 'use by', and 'best before' are poorly regulated, misinterpreted and leading to a false confidence in food safety. It is time for a well-intended but wildly ineffective food date labeling system to get a makeover."
NRDC and Harvard Law's study, "The Dating Game: How Confusing Food Date Labels Lead to Food Waste in America", is a first-of-its-kind legal analysis of the tangle of loose federal and state laws related to date labels across all 50 states and presents recommendations for a new system for food date labeling. The report is a follow-up to NRDC's 2012 "Wasted" report, which revealed that Americans trash up to 40 percent of our food supply every year, equivalent to $ 165 billion.
For the vast majority of food products, manufacturers are free to determine date shelf-life according to their own methods. The report finds that the confusion created by this range of poorly regulated and inconsistent labels leads to results that undermine the intent of the labeling, including:
False Notions that Food is Unsafe – 91 percent of consumers occasionally throw food away based on the "sell by" date out of a mistaken concern for food safety even though none of the date labels actually indicate food is unsafe to eat;
Consumer Confusion Costs – an estimated 20 percent of food wasted in U.K. households is due to misinterpretation of date labels. Extending the same estimate to the U.S., the average household of four is losing $ 275-455 per year on food needlessly trashed;
Business Confusion Costs – an estimated $ 900 million worth of expired food is removed from the supply chain every year. While not all of this is due to confusion, a casual survey of grocery store workers found that even employees themselves do not distinguish between different kinds of dates;
Mass Amounts of Wasted Food – the labeling system is one factor leading to an estimated 160 billion pounds of food trashed in the U.S. every year, making food waste the single largest contributor of solid waste in the nation's landfills.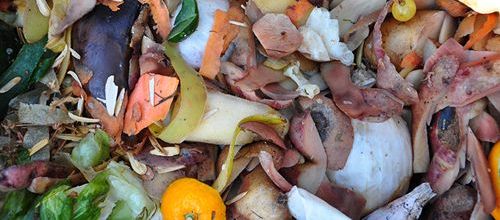 Two main categories of labeling exist for manufacturers: those intended to communicate among businesses and those for consumers. But they are not easily distinguishable from one another and neither is designed to indicate food's safety.
"Sell by" dates are a tool for stock control, suggesting when the grocery store should no longer sell products in order to ensure the products still have shelf-life after consumers purchase them. They are not meant to communicate with consumers, nor do they indicate the food is bad on that date. "Best before" and "use by" dates are intended for consumers, but they are often just a manufacturer's estimate of a date after which food will no longer be at peak quality; not an accurate date of spoiling or an indication that food is unsafe. Consumers have no way of knowing how these "sell by" and "use by" dates have been defined or calculated since state laws vary dramatically and companies set their own methods for determining the dates, none of which helps to improve public health and safety.
"We need a standardized, commonsense date labeling system that actually provides useful information to consumers, rather than the unreliable, inconsistent and piecemeal system we have today," said Emily Broad Leib, lead author of the report and director of Harvard Law School's Food Law and Policy Clinic. "This comprehensive review provides a blueprint calling on the most influential date label enforcers – food industry actors and policymakers – to create and foster a better system that serves our health, pocketbooks and the environment."