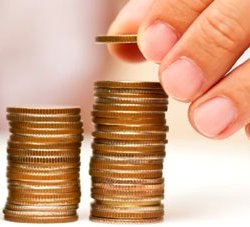 Boston, Massachusetts – Investors achieved noteworthy victories during this year's shareholder proxy season, with a near record 110 shareholder resolutions filed with 94 U.S. companies on corporate sustainability challenges such as climate change, supply chain issues and water-related risks.
Shareholders achieved numerous successes within the energy sector few weeks ago. Among resolutions filed with other major U.S. manufacturers, consumer brands and service providers, many investors requested board oversight of corporate sustainability issues and comprehensive disclosure via sustainability reports. Overall, investors withdrew more than 40 of the 110 resolutions after the companies responded affirmatively to their specific requests.
For full listing of Ceres-tracked resolutions, including information on lead filers, votes and complete resolution text, visit: http://www.ceres.org/investor-network/resolutions
Highlights of the 2013 proxy season include:
Dunkin Brands, Kroger and Starbucks agreed to source 100 percent certified sustainable palm oil to reduce greenhouse gas (GHG) emissions and protect workers, rainforests and species.
Home improvement giant Lowe's as well as oil and gas companies Denbury Resources and Range Resources, and also United Parcel Service (UPS) committed to board oversight of environmental and social matters.
Bed Bath & Beyond, Best Buy, EMC, The Gap, Kohl's, Nike, Texas Instruments, Target and Xerox agreed to encourage or require sustainability reporting by their suppliers.
Coach Inc, Ralph Lauren, Starwood Hotels & Resorts, and nine other companies agreed to issue comprehensive sustainability reports.
Stryker, a large medical equipment manufacturer, agreed to set greenhouse gas reduction goals
"Investors are ever more mindful of escalating environmental and social risks and want answers on how companies are dealing with them," said Mindy S. Lubber, President of Ceres, which helped coordinate the shareholder filings. "This year's proxy results showed strong progress on wide-ranging sustainability challenges such as water availability risks, supply chain vulnerabilities and greenhouse gas emissions."
Filers of the resolutions include some of the nation's largest public pension funds, such as the California State Teachers Retirement System (CalSTRS) and the New York State and New York City Comptrollers' Offices; socially responsible investors such as Calvert Investments, Trillium Asset Management and Walden Asset Management; and religious, labor and other institutional investors, who collectively manage more than $ 500 billion in assets.
A recent analysis by Ernst & Young shows that environmental and social shareholder proposals account for about 40 percent of all resolutions filed with U.S. companies. Just three years ago, environmental and social resolutions made up only 30 percent of proposals.
During the 2013 season, Ceres-tracked resolutions achieved results in several key areas:
Responsible Sourcing: Palm Oil and GHGs

In 2013, investors continued to focus attention on a rapidly growing source of greenhouse gas emissions – palm oil – that is used in about 50 percent of all packaged food products in supermarkets today. Oil palm trees are cultivated primarily on plantations in Indonesia and Malaysia, as well as other countries with tropical forests, by clear-cutting and burning carbon-storing rainforest and peat lands. According to the World Wildlife Foundation (WWF), palm oil accounted for 65 percent of produced and traded vegetable oils globally by 2006. As this statistic continues to rise, palm oil cultivation results in significant emissions of greenhouse gases and endangers rare species such as orangutans.
After filing a shareholder resolution, the New York State Comptroller's Office successfully negotiated a commitment by Dunkin Brands to source 100 percent certified sustainable palm oil for its products. In addition, Kroger (among the top five largest grocery chains in the U.S) committed to purchase 100 percent of palm oil from suppliers certified by the Roundtable on Sustainable Palm Oil (RSPO) by 2015, for use in company-owned brands. Starbucks made a similar commitment earlier this year. These resolutions were filed separately by the New York State Comptroller's Office, the Sisters of the Presentation of the Blessed Virgin Mary of Aberdeen SD, and Green Century Capital Management.