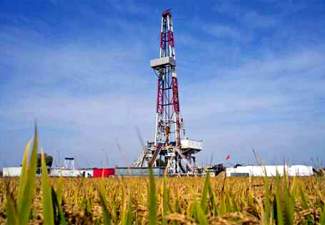 Boston, Massachusetts – Investors achieved note-worthy victories during this year's shareholder proxy season, with a near record 110 shareholder resolutions filed with 94 U.S. companies on hydraulic fracturing, gas flaring, fossil fuel reserve risks and other climate – and sustainability – related risks and opportunities.
The majority of resolutions filed within the energy sector focused on strategies recently promoted by the International Energy Agency (IEA) in its Redrawing the Energy-Climate Map (opens PDF) report to reduce sector-wide greenhouse gas emissions at no net economic cost, and in some cases, economic gain. These strategies include:
Targeted energy efficiency measures in buildings, industry and transport;
Limiting the construction and use of the least-efficient coal-fired power plants; and
Cutting emissions of methane, a potent greenhouse gas, in half by 2020.
Investors withdrew more than 40 resolutions after the companies made positive commitments to reduce greenhouse gas emissions, gas flaring and adverse impacts from hydraulic fracturing. Other shareholder successes included strong votes – as high as 38 percent – on resolutions asking oil and gas companies to set methane emission reduction goals. First-time resolutions regarding fossil fuel reserve risks – also known as carbon bubble resolutions – received up to 22 percent support.
Filers of the resolutions include some of the nation's largest public pension funds, such as the California State Teachers Retirement System (CalSTRS) and the New York State and New York City Comptrollers' Offices; socially responsible investors such as Green Century Capital Management and Trillium Asset Management; and religious, labor and other institutional investors, who collectively manage more than $ 500 billion in assets.
For a complete set of the resolutions tracked by Ceres, including information on the 29 lead filers, visit: http://www.ceres.org/investor-network/resolutions
"The strength of this year's proxy season shows unwavering investor concern about how companies, especially energy companies, are managing the profound climate-related risks of fossil fuel production, including traditional and unconventional oil and gas extraction," said Mindy Lubber, President of Ceres, which helps coordinates the shareholder resolutions. "Investors saw especially important progress in tackling flaring, hydraulic fracturing and methane emission impacts, all key contributors to climate change."
Highlights of the 2013 season include:
Flaring
Continental Resources, the largest oil producer in North Dakota's Bakken region, agreed to reduce or eliminate gas flaring at its well sites to "as close to zero percent flaring as possible". The goal was announced in the Oklahoma company's annual 10-K filing following a shareholder resolution filed by Mercy Investment Services, Inc. The agreement followed investor letters sent last year to the industry's 21 largest shale oil producers asking them to curb natural gas flaring – a by-product of tight oil production – which is proliferating nationally as more wells are being drilled.
"While our concerns over the environmental impacts of unconventional oil and gas development remain, we see Continental's increasing disclosure and goal-setting as a clear step in the right direction," said Pat Zerega, Director of Shareholder Advocacy at Mercy Investment Services, in a statement after Mercy withdrew its resolution in February. "Continental's strong goal shows that there is agreement between the domestic oil industry, investors and advocates that allowing billions of cubic feet of natural gas to go up in flames is not good for business."
Hydraulic Fracturing / Water Impacts
Resolutions were withdrawn with EOG Resources, Ultra Petroleum and Cabot Oil & Gas, after the companies agreed to increase their public disclosure on risk exposure and mitigation steps they are taking to reduce the environmental impacts from hydraulic fracturing. The fracturing technology has dramatically boosted U.S. oil and gas production in recent years while also prompting wide-spread concern about water supply and water contamination risks. The companies are all based in Houston.
EOG Resources has improved its disclosure on greenhouse gas emissions, as well as steps the company is taking to reduce toxic chemicals in its hydraulic fracturing. Ultra Petroleum published its first report this year on steps it is taking to mitigate hydraulic fracturing impacts. The company is also reporting on its website that it has stopped using freshwater in its operations by re-using 100 percent of the water that returns to the surface after a well is done being 'fracked'. The New York State Comptroller filed the resolution with Cabot; Green Century was the lead filer of proposals with EOG Resources and Ultra Petroleum.
"These commitments demonstrate growing shareholder and company concern about the environmental risks associated with hydraulic fracturing," said Leslie Samuelrich, Senior Vice President at Green Century Capital Management. "Companies are responding to the growing calls for transparency and accountability. Without qualitative reporting, shareholders cannot be assured that a company is taking real steps to minimize these risks and protect shareholder value."