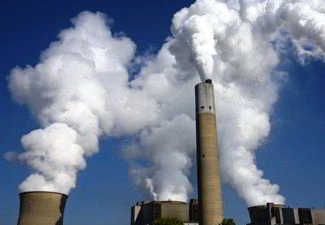 Barcelona – From China to California, South Africa to Australia, new carbon pricing initiatives are emerging. Over 40 national and 20 sub-national jurisdictions have either implemented or are considering mechanisms that put a price on carbon, according to a new report released in Barcelona at Carbon Expo on May 29.
"Mapping Carbon Pricing Initiatives – Developments and Prospects" outlines key developments and prospects of existing and new emissions trading schemes and carbon taxes around the world. The findings signal the importance that policy makers attach to putting a price on carbon to address climate change.
According to Rachel Kyte, World Bank Vice President for Sustainable Development, "Even as the first generation of the carbon market stutters, a robust price on carbon has never been more important if we are to avert dangerous climate change."
"It is progress at the country level that gives hope – the innovation, energy and farsightedness among the people developing these national and sub-national systems that convinces us at the World Bank that carbon pricing is emerging and carbon markets have a future," said Kyte.
While existing markets face structural issues, and slow economic recovery in Europe has dampened the world's largest carbon market (the European emissions trading system), new pricing initiatives are developing faster than ever. They build on previous experiences and valuable lessons learned, developing a range of novel design features, such as pricing stabilization mechanisms, which intend to make them flexible and adjustable to new economic realities, the report says.
"The fact that so many carbon pricing schemes have emerged shows a political will to mitigate greenhouse gases as countries increasingly use carbon pricing to deliver benefits both to our climate and to a sustainable economy. A transition towards a new generation of carbon markets is in the making," said Joëlle Chassard, Manager of the World Bank's Carbon Finance Unit.
According to the new report, these emerging pricing schemes can make an important dent in greenhouse gas emissions. Today, countries with implemented and scheduled carbon pricing mechanisms emit the equivalent of roughly 10 gigatons of carbon dioxide per year, equal to about 20% of global emissions.*
"If China, Brazil, Chile, and the other emerging economies eyeing these mechanisms are included, carbon pricing initiatives could reach countries emitting 24 GtCO2 e per year, or cover almost half of total greenhouse gas emissions. This would make an enormous difference and deserves our full attention," said Dr. Niklas Höhne, Director of Energy and Climate Policy at Ecofys and lead author of the report.
To gain efficiencies and benefits from larger markets, linkages and agreements are being put in place, such as the one between the EU ETS and Australia's Carbon Pricing Mechanism and between the cap-and-trade programs of California and Quebec. Also, there is a movement towards expanding the intended coverage of domestic pricing initiatives, with Australia and Korea already targeting 60% coverage, California aiming at 85%, and New Zealand at 100%, in the coming years.
"There may not be a one-size-fits-all, but it is clear that the foundation of the first generation of market-based instruments is informing what will constitute the future landscape of carbon pricing," said Alexandre Kossoy, Senior Financial Specialist at the World Bank and Team Leader of the report. "The report sheds light on the leadership necessary to direct resources towards low-carbon technologies in support of a de-carbonized world."
Check the following links to read/download the Full Report:
http://documents.worldbank.org/curated/en/2013/05/17751166/mapping-carbon-pricing-initiatives-developments-prospects
http://www.ecofys.com/en/publication/mapping-carbon-pricing-initiatives-developments-and-prospects/
Source: The World Bank.
*10 GtCO2 is approximately equal to the combined annual carbon dioxide emissions of the United States and the European Union.