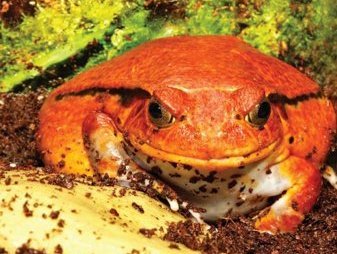 London – A murky multi-million pound trade in wild animals and their parts is booming across online marketplaces, with questions being asked as to the legality of many advertisements offering endangered species for sale.
A shocking report released on November 24 by the International Fund for Animal Welfare (IFAW) shows how thousands of endangered species are bought and sold on the Internet, many advertised without any form of supporting documentation.
The report, "Wanted: Dead or Alive – Exposing the Online Wildlife Trade", reveals that, in early 2014, an intense six-week investigation found a total of 33,006 endangered wildlife and wildlife parts and products for sale via 280 online market places across 16 countries.
In the UK, websites hosted 1,087 online advertisements offering a total of 1,603 items for sale including ivory and suspected ivory, turtles, tortoises, owls, exotic birds, monkeys and parts and products from elephants, rhinos, hippos, crocodiles, alligators and big cats. The items were valued at more than £300,000. Over two-thirds of adverts were for wildlife parts and products rather than live animals.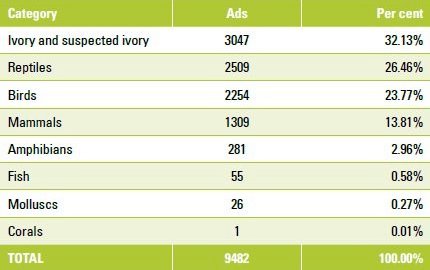 Since 2008, ivory and suspected ivory listings on UK websites have risen by 47 per cent from 279 to 409. The most dominant site for sales was eBay with 674 ads, where one seller posted 58 ivory and suspected ivory items on the site during the six-week investigation.
79% of total advertisements suggested some claim to legality, with most ivory sellers stating their items were antique. However, only six advertisements offered any supporting proof of origin/legality of a proposed sale.
"As poaching reaches alarming levels, wildlife cyber-crime poses a sinister, silent threat to endangered species, including elephants, reptiles and birds, enabling criminals to go about their grisly business with anonymity," said Azzedine Downes, President and CEO of IFAW.
Downes said more than 100,000 elephants had lost their lives to ivory poachers in the past three years; while in 2013 more than 1,000 rhinoceros were killed by poachers for their horns in South Africa alone.
"This new IFAW report found that ivory or suspected ivory made up more than 32 per cent of all wildlife animals and products for sale, while reptiles came in a close second at over 26 per cent. Live animals for sale featured in 54 per cent of the adverts, and 46 per cent were for parts and products of wildlife. The value of the items investigated totalled nearly US $ 11-million (almost £6.5m)," said Downes.
IFAW found the legality of almost 13 per cent – 1,192 – of the 9,482 advertisements investigated was sufficiently doubtful to warrant turning these over to law enforcers for further examination. However, this may only be the tip of the iceberg as investigators were careful not to deluge enforcers with reports of potential wildlife crime. The IFAW investigation focuses on the 'surface-web', namely open-source websites commonly referred to as online marketplaces, where products are freely available to the public.
Philip Mansbridge, UK Director of IFAW, said the numbers and demand for live animals, parts and products found by the Wanted: Dead or Alive – Exposing the Online Wildlife Trade investigation varied greatly from region to region.
"What is clear is that online marketplaces should protect endangered wildlife by working with police and customs to catch wildlife cyber-criminals, banning the sale of goods made from endangered wildlife and informing their customers about the poaching crisis and the laws against illegal wildlife trade. We recognise the efforts made by some marketplaces in using the information provided by IFAW, running enforcement programmes and by cooperating with the authorities."
"At the same time, governments need to introduce stronger legislation that specifically targets online wildlife crime and must encourage and support their enforcement agencies in making sure wildlife cyber-criminals are apprehended and prosecuted," he said.