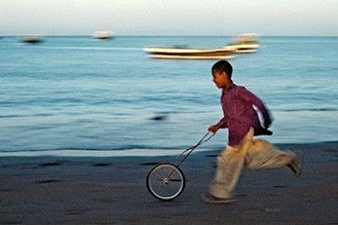 New York – MetLife, Inc. (NYSE: MET) released the company's latest 2013 Corporate Responsibility Report on September 23 highlighting the positive impact it makes on society while achieving its core business goals of managing risk, preserving financial strength, and meeting long-term financial commitments.
The report, titled "Global Impact", includes information on how the company performs on multiple environmental, social and governance issues, including impact investing, product access, workplace diversity, environmental stewardship and financial inclusion.
"We are pleased to share some of the ways we are leveraging our nearly 150-year heritage of financial strength to create a positive impact for customers, employees and communities around the world," said MetLife Executive Vice President Maria Morris. "We are proud that our business contributes to economic growth, creates value for our stakeholders, and helps people pursue more from life."
Highlights from the report include:
Environmental Initiatives
Since 2003, MetLife has invested $ 2.8 billion in renewable energy projects.
The company completed installation of electric car charging stations at all 14 of its U.S. owned and operated facilities, encouraging MetLife employees to drive electric and hybrid cars to reduce carbon emissions.
100 percent of MetLife's owned and operated offices in the United States are now Energy Star-certified, and 50 percent are LEED-certified.
Impact Investments
MetLife's community development investments have topped $ 8.2 billion.
Its affordable housing investment portfolio has reached nearly $ 3 billion.
And in 2013, MetLife committed $ 40 million in financing for veterans' housing in the United States.
MetLife Foundation
MetLife Foundation has provided more than half a billion dollars in grants since it was established in 1976.
In 2013, the Foundation committed $ 200 million to financial inclusion efforts over the next five years.
The Foundation has also committed $ 20 million dollars over the next five years to Sesame Workshop to advance financial capability among nearly 75 million low and moderate-income families with young children in 10 countries.
MetLife Foundation was No. 1 in philanthropic giving in the U.S. life insurance industry in 2013.
Diversity & Inclusion
In 2013, MetLife expanded its Global Women's Initiative to 21 markets around the world.
The company also received numerous awards in 2013 for its commitment to diversity and inclusion, with recognition coming from Working Mother Magazine, LatinaStyle Magazine, the Hispanic Association for Corporate Responsibility, Human Rights Campaign, HispanicBusiness.com, GI Jobs Magazine and the Dave Thomas Foundation for Adoption. 
Global Impact has been prepared in accordance with the latest G4 (fourth generation) guidelines published by the Global Reporting Initiative (GRI), the non-profit organization that sets the standard for sustainability reporting. The GRI Guidelines provide a globally recognized framework for companies to measure and communicate their environmental, economic, social, and governance performance. By using this framework, MetLife joins thousands of companies around the world in quantifying the benefits and impacts of its business activities.
Check the following link to read/download the Full Report:
www.metlifeglobalimpact.com
Sources: MetLife.
About MetLife 
MetLife, Inc. (NYSE: MET), through its subsidiaries and affiliates ("MetLife"), is one of the largest life insurance companies in the world. Founded in 1868, MetLife is a global provider of life insurance, annuities, employee benefits and asset management. Serving approximately 100 million customers, MetLife has operations in nearly 50 countries and holds leading market positions in the United States, Japan, Latin America, Asia, Europe and the Middle East. For more information, visit www.metlife.com.