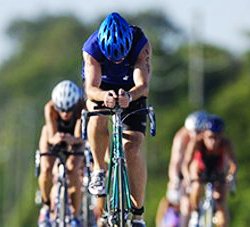 From A for Apple Inc. to Z for Zurich Insurance Group, 187 companies illustrate that a low carbon future does not mean low profit.
A new global index based on companies that exhibit leadership through action to mitigate climate change outperforms The Bloomberg World Index by 9.6%. So finds analysis released on October 15 by CDP, an international NGO that drives sustainable economies.
The research is published in "The A List: The CDP Climate Performance Leadership Index 2014", which has been created at the request of 767 investors who represent more than a third of the world's invested capital.
Information provided by nearly 2,000 listed companies has been independently assessed against CDP's widely-respected scoring methodology and ranked accordingly.
187 businesses from around the world, including BMW AG, Centrica, Samsung Electronics and Unilever, demonstrate a superior approach to climate change mitigation. Awarded an A grade for their performance, they earn a position on the first global ranking of corporate efforts to mitigate climate change. Collectively, the climate performance leaders have reduced their total (absolute) emissions by 33 million metric tons in the past reporting year, equivalent to turning London's car owners into cyclists for two and a half years.
The news follows a renewed political focus on climate commitments at the UN Secretary General's Climate Summit in New York last month and a growing consensus on the scale of the economic threat of climate change. Former U.S. Treasury Secretary Henry Paulson says climate change is, "the single biggest risk that exists to the economy today." Earlier this year, Standard & Poor's Ratings Services stated that climate change will hit countries' economic growth rates and public finances.
An A List Leader will:
The investments of companies on the Climate Performance Leadership Index (CPLI) 2014 to reduce carbon output yield average annual emissions reductions of 9% per company and achieve impressive financial results, with an average internal rate of return (IRR) of 57% for each project. "A Lister" Iberdrola, the electric utility company, discloses an investment of US $ 3.8 billion in energy monitoring and distribution systems to cut its emissions by 50,000 metric tons. Car manufacturer General Motors implemented route redesigns, mode changes from road to rail, and other measures that have resulted in emissions savings of 244,000 metric tons a year and cost savings of US $ 287 million.
Apply a business lens to climate change.
A List leaders demonstrate robust accountability for their contribution to climate change and have a heightened understanding of the business implications as a result. Although 96% disclose that climate change poses a risk to their business, 99% identify opportunities through mitigation strategies. Construction group Samsung C&T Corporation, for example, has assessed that responding to consumer demand for green products can increase its sales profits by at least 9% within the next seven years.
Raise the bar on investment.
The A List represents just 9% of the 1,971 companies scored this year but accounts for US $ 23 billion of the annual investment to reduce carbon emissions, which is just under half of the US $ 50 billion invested by the full sample. Leaders go beyond the easy-to-achieve approach of energy efficiency. Spanish industrial technology firm Abengoa saves US $ 911 million annually having diversified its energy supply by installing two solar power plants.
Shift away from short-termism.
Projects to reduce emissions have an average life span of 12 years, which demonstrates a willingness for some long-term investing. Targets to reduce emissions tend not to go beyond 2016/17, which suggests a lack of long-term strategy to meet the global carbon budget. Ambition must be raised to realize the longer-term transition to sustainable economies. Policy is cited by leaders as a risk and opportunity in almost equal measure. It is likely that a lack of clear long-term policy is stalling corporate progress toward ambitious long-term targets. Companies and their trade associations should therefore engage more with governments to influence national polices that will unlock the full potential of business to decrease greenhouse gases worldwide.
Paul Simpson, Chief Executive Officer of CDP, says, "The bottomline is at risk from the climate crisis. The unprecedented environmental challenges that we confront today are also economic problems. This irrefutable fact is filtering through to companies and investors."
"The businesses that have made it onto our first ever global list of climate performance leaders are to be congratulated for their progress; they debunk economic arguments against reducing emissions. However, global emissions continue to rise at an alarming rate. Businesses and governments must raise their climate ambition. The data shows that there is neither an excuse nor the time for lethargy."