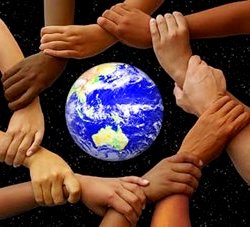 Boston, Massachusetts – In response to nearly 150 climate change-related resolutions filed by institutional investors during the 2014 proxy season, 20 major international corporations have committed to set goals to reduce greenhouse gas emissions or sustainably source palm oil – a leading driver of global deforestation, which causes nearly 20 percent of global greenhouse gas emissions, according to the U.S. Environmental Protection Agency. An additional 45 corporate commitments were secured related to sustainability reporting, energy efficiency and carbon asset risk.
A group of investors achieved major commitments from the following companies to source 100 percent fully traceable, responsibly produced palm oil: ConAgra, J.M. Smucker Co., Kellogg Co., General Mills, Mondelez, Panera and Safeway. The companies – food and beverage firms, supermarket companies and grocery store chains – include some of the top 10 purchasers in the $44 billion palm oil industry, which has proliferated the past few decades as palm oil has become the most widely used vegetable oil in the world. Over the last year, suppliers of more than 55 percent of the world's palm oil committed to produce or trade 100% deforestation-free palm oil.
Investors that secured the palm oil commitments include: Clean Yield, Domini, Social Investments, Green Century Capital Management, The New York State Comptroller's Office, Trillium, and members of the Interfaith Center on Corporate Responsibility (ICCR).
These recent corporate commitments, including the August announcement from ConAgra, demonstrate a remarkable shift for the industry. Just days before ConAgra finalized the agreement with Green Century and the New York State Common Retirement Fund, ConAgra's major supplier Cargill – the largest importer of palm oil into the United States – announced that it would no longer buy palm oil from suppliers engaged in deforestation. The momentum for change in the palm oil industry began building this year, when the Kellogg Co. first announced it would purchase only deforestation-free palm oil, and Wilmar – the world's largest supplier of the commodity – adopted a zero deforestation policy.
These commitments are expected to have a major impact on reducing carbon emissions as fewer carbon-rich forests and peatlands are cleared for new palm oil production. When such deforestation occurs, the sequestered carbon is released into the atmosphere, contributing to global warming.
Wilmar's commitment alone, which was publicly supported by 40 investors in a letter organized by Green Century, will reduce carbon dioxide emissions by an estimated 1.5 billion tons by 2020 – the equivalent of annual carbon dioxide emissions from all of Central and South America.
"Palm oil is used in so many products we buy, but shoppers can't see that it's often harvested in ways that destroy rainforests and lead to climate change," said New York State Comptroller Tom DiNapoli, whose office was a lead filer of the resolutions with ConAgra and Safeway. "The companies that agreed to our proposal and adopted new policies have protected themselves and their shareholders from the risk of being associated with unsustainable environmental practices."
"Companies are on the hot seat to reduce their  if they want consumer and investor support," stated Leslie Samuelrich, President of Green Century Capital Management, which secured the first deforestation free commitment from Kellogg's, and co-filed the shareholder proposals at ConAgra and Smucker's. "We expect more companies to follow suit and build sustainable supply chains and protect the environment upon which their businesses and all of us depend," stated Samuelrich.
This year's record number of climate-related resolutions demonstrates that investors are boosting their attention to the risks and opportunities that climate change poses to their portfolio companies. Investors – many of whom are members of Ceres' Investor Network on Climate Risk (INCR) and the Interfaith Center on Corporate Responsibility (ICCR) – secured commitments from 13 companies relating to setting company-wide goals for reducing greenhouse gas emissions.
One of the strongest commitments came from Colgate-Palmolive, a leading consumer product company, following dialogue with Walden Asset Management. In its 2013 sustainability report, Colgate stated, "Given the urgent need for action on climate change … we consulted with Walden Asset Management to develop rigorous goals for the next phase of our strategy. We are pleased to announce our commitment to reduce carbon emissions on an absolute basis by 25 percent compared to 2002, with a longer‐term goal of a 50 percent absolute reduction by 2050 compared to 2002. These goals … will allow us to play our part in limiting global warming to 2°C, as recommended by the Intergovernmental Panel on Climate Change."