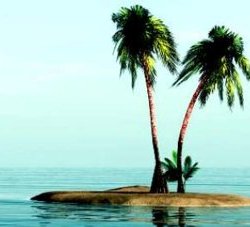 Bridgetown – Climate change-induced sea level rise in the world's 52 small island nations – estimated to be up to four times the global average – continues to be the most pressing threat to their environment and socio-economic development with annual losses at the trillions of dollars due to increased vulnerability. An immediate shift in policies and investment towards renewable energy and green economic growth is required to avoid exacerbating these impacts, says a new report by the United Nations Environment Programme (UNEP).
In all Small Island Developing States (SIDS) regions, coral reefs, the frontline for adaptation, are already severely impacted by rising sea surface temperatures. The global net loss of the coral reef cover – around 34 million hectares over two decades – will cost the international economy an estimated US $ 11.9 trillion, with SIDS especially impacted by the loss.
In the insular Caribbean, for example, up to 100 per cent of coral reefs in some areas have been affected by bleaching due to thermal stress linked to global warming. Climate threats are projected to push the proportion of reefs at risk in the Caribbean to 90 per cent by 2030 and up to 100 per cent by 2050.
The SIDS Foresight Report identifies climate change impacts and related sea level rise as the chief concern among twenty emerging issues impacting the environmental resilience and sustainable development prospects of SIDS – including coastal squeeze, land capacity, invasive alien species and threats from chemicals and waste.
"Rio+20 emphasized that SIDS have unique vulnerabilities and require special attention during the evolution of the sustainable development agenda in order to achieve the gains required to lift people out of poverty, create green jobs and provide sustainable energy for all," said UN Under-Secretary-General and UNEP Executive Director Achim Steiner.
"For example, these 52 nations, home to over 62 million people, emit less than one per cent of global greenhouse gases, yet they suffer disproportionately from the climate change that global emissions cause."
"Fortunately, studies demonstrate that we have the tools and capabilities to head off future developmental setbacks. It is up to the international community to supports SIDS – not least through building momentum towards a robust climate agreement – to be agreed in 2015, which will cut emissions and minimize the threat of climate change for these nations," he added.
The report – launched in Bridgetown on World Environment Day 2014 – warns that the magnitude and frequency of many weather and climate-related hazards will increase as climate warming accelerates, especially in small islands. This will lead to disproportionate and compounded climate change impacts, which will adversely affect multiple sectors – from tourism, agriculture and fisheries to energy, freshwater, health and infrastructure, unless ocean-based green economy approaches and policy options are put into action.
However, it also demonstrates that SIDS can transition to an inclusive green economy and ensure a sustainable prosperous future by taking advantage of opportunities in areas such as renewable energy, sustainable exploration of unexploited resources, developing an ocean-based green economy and leading the world in the development of inclusive indicators that go beyond Gross Domestic Product to include natural resources.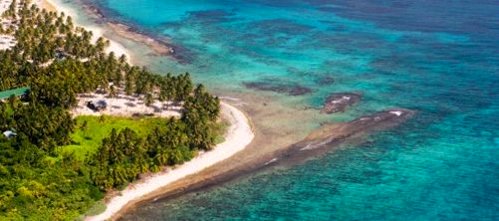 A second report, the Barbados Green Economy Scoping Study – also launched by UNEP on World Environment Day 2014 – provides a practical roadmap for policymakers and businesses on the greening of tourism, agriculture, fisheries, building/housing and transportation in Barbados – lessons that can also be applied in other SIDS.
"The issue of the Green Economy is of particular importance to Barbados given our national commitment to advance an inclusive sustainable development paradigm – in the process creating a Barbados that is socially balanced, economically viable and environmentally sound," said Freundel Stuart, Prime Minister of Barbados.
"The policy, investment and research proposals contained in the Green Economy Scoping Study will not be confined to a shelf," he added. "This can be witnessed in the integration of the green economic policy proposals into the new Barbados Growth and Development Strategy, and the mobilization of major investments that harmonize with the green economy in areas such as agriculture, tourism, waste, and water."