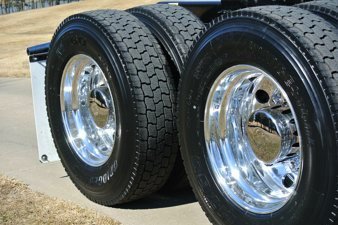 New York – Alcoa (NYSE: AA) announces that 2013 was its safest, most environmentally-efficient year on record, as the Company made strong strides in improving the sustainability of its global operations. The achievements were announced in Alcoa's 2013 Sustainability Report, which also highlighted breakthrough innovations to help customers meet sustainability challenges, including technology to enable lightweighting in transportation.
2013 Sustainability Report Highlights
Safest year on record, with 30 percent reduction in workplace injury rate
Reduced greenhouse gas emissions intensity by 25.5 percent from the 2005 baseline, and lowered absolute emissions by 3.1 million metric tons
Introduced breakthrough bonding technology to enable aluminum-intensive vehicles that are lighter and more fuel-efficient
Invested US $ 40.9 million in community programs through Alcoa and Alcoa Foundation
37,200 employees, or 62 percent, volunteered in their communities during a Worldwide Month of Service
Recognized as the global aluminum industry sustainability leader and the North American leader in the aluminum sector by the Dow Jones Sustainability Indexes
"Alcoa is a values-based company. Our Values guide our work and help us accomplish our goals the right way," said Alcoa Chairman and CEO Klaus Kleinfeld. "I'm incredibly proud that last year we worked safer, with less environmental impact than ever before. And while we are reducing our own footprint, our light-metal innovations are creating a more sustainable world – from greener cars and trucks, to more energy efficient planes and buildings."
Among the Company's achievements released in its 2013 Sustainability Report:
Safest Year Ever: Building on the Company's reputation as a global leader in workplace safety, Alcoa set a new safety standard in 2013. The Company experienced no employee fatalities and reduced its "days away, restricted and transfer" injury rate by 30 percent from 2012. Alcoa continued to innovate in the workplace safety arena with its new "Stop for Safety" Program, encouraging and recognizing employees for stopping work when they see a potentially unsafe situation on the job.
Environmental Performance Reaches New Highs: Alcoa achieved another 2.6 percent decrease in the intensity of its greenhouse gas emissions in its Global Primary Products business and reduced its absolute emissions by 3.1 million metric tons. In 2005, the Company committed to reducing greenhouse gas emissions by 30 percent by 2020 and 35 percent by 2030. For every metric ton of aluminum Alcoa makes today, the Company emits 25.5 percent less greenhouse gases than it did in 2005.
Alcoa Innovation Delivers Sustainable Solutions in Key Markets: Customer-focused product innovations were also among Alcoa's 2013 sustainability highlights. Alcoa's breakthrough "951" adhesive bonding technology opened the door to aluminum-intensive vehicle production at scale, enabling cars and trucks that are lighter and more fuel efficient. Ford chose Alcoa as a major aluminum supplier for the 2015 Ford F-150, which uses military-grade aluminum alloys and is 700 pounds lighter. Alcoa also recently introduced the new Ultra ONE™ wheel, the world's lightest heavy-duty truck wheel. It is 47 percent lighter than steel wheels of the same size and is helping trucks shed pounds for increased payload and fuel efficiency.
Alcoa's 2013 Sustainability Report details the Company's global environmental, social and economic performance during 2013. Alcoa has produced the report for 12 consecutive years.
Click here to read/download the Full Report.
Source: Alcoa.
About Alcoa
Alcoa is the world's leading producer of primary aluminum, fabricated aluminum and alumina. In addition to inventing the modern-day aluminum industry, Alcoa innovation has been behind major milestones in the aerospace, automotive, packaging, building and construction, commercial transportation, consumer electronics and industrial markets over the past 120 years. Among the solutions Alcoa markets are flat-rolled products, hard alloy extrusions, and forgings, as well as Alcoa® wheels, fastening systems, precision and investment castings, and building systems in addition to its expertise in other light metals such as titanium and nickel-based super alloys. Alcoa has been a member of the Dow Jones Sustainability Index for ten consecutive years and approximately 75 percent of all of the aluminum ever produced since 1888 is still in active use today. Alcoa employs approximately 60,000 people in 30 countries across the world. For more information, visit www.alcoa.com.