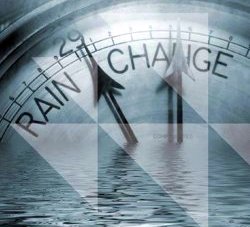 Climate change will affect European businesses in critical ways, making adaptation efforts instrumental for their prosperity.
According to the CDP report, "Climate Change Resilience in Europe: A Snapshot of the Private Sector", published on March 27, major companies across Europe already experience climate impacts and are taking the issue seriously. In order to identify risks and opportunities that climate change poses to the private sector, the joint report by CDP and Acclimatise analyses adaptation data disclosed by 270 of the largest listed European companies from 20 countries.
"Evidence from the companies themselves demonstrate that climate resilience and adaptation are material issues for businesses," says Steven Tebbe, Managing Director CDP Europe. "But adaptation is not only a story of risk management – it is about business leaders understanding present advantages and anticipating potential opportunities to gain a competitive edge."
The report looks into which sectors are already feeling the effects of climate change, who is taking action, who has the most to lose, across what time-frames different sectors will be impacted and how regional differences may manifest. Its results include:
Businesses identify two climate risks by climate change for every one opportunity (responding companies identified 780 risks compared to 379 opportunities).
The most anticipated risk companies cite is a reduction or disruption in production capacity (32% of all reported risks).
Two in five companies anticipate increased demand for existing goods and services (43% of all reported opportunities). One in five expects new products or services to be profitable in a changing climate (18% of all reported opportunities).
Risks are perceived differently across sectors, with financial companies accounting for nearly one third of all critical risks mentioned in the survey (33%), followed by consumer discretionary companies (25%).
"To stay competitive, business leaders must account for climate impacts and work to understand if, how and where climate risks are material to their bottom line," says John Firth, CEO of Acclimatise. The CDP report Climate Change Resilience in Europe provides actionable insight into these key areas, serving as an invaluable tool to facilitate informed decision-making by business leaders, governments and policy makers across Europe.
It also shows how important it is for companies to connect the environmental, economic and climate contexts they operate in and integrate this insight into their accounting. Non Financial Reporting can help business leaders to make better adaptation decisions and increase European companies' long term competitiveness; it enables investors to assess how an organization is going to perform in the future.
"Industry environmental transparency and performance is today a prerequisite for attracting new investments and help creating new jobs," says Steven Tebbe. "There's increasing evidence of the links between how well a company manages environmental and climate issues, and its financial performance or access to capital."
Check the following link to read/download the Full Report:
https://www.cdp.net/CDPResults/climate-change-resilience-europe.pdf
Source: CDP.
About CDP
CDP is an international, not-for-profit organization providing the only global system for companies and cities to measure, disclose, manage and share vital environmental information. CDP works with market forces, including 767 institutional investors with assets of US $ 92 trillion, to motivate companies to disclose their impacts on the environment and natural resources and take action to reduce them. CDP now holds the world's largest collection of primary climate change, water and forest risk commodities information and puts these insights at the heart of strategic business, investment and policy decisions. For more information, visit www.cdp.net.
About Acclimatise
Acclimatise is a specialist consulting, communications and digital application company providing world-class expertise in climate change adaptation and risk management. Acclimatise bridges the gap between the latest scientific developments and real world decision-making, helping its clients to introduce cost-effective measures to build climate resilience into their strategies, processes and activities. For more information, visit www.acclimatise.uk.com.