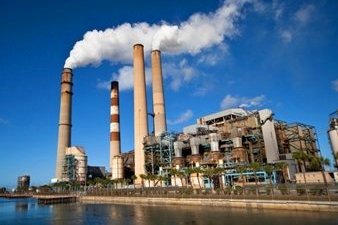 Durham, New Hampshire – If a company claims that it plans to reduce its carbon footprint 15% by 2020, is that good? Better yet, is it enough?
Climate Counts and the Center for Sustainable Organizations (CSO) have released a first-of-its-kind study on sustainability context, titled "Assessing Corporate Emissions Performance through the Lens of Climate Science".
Surprisingly, nearly half the 100 companies analyzed rated sustainably in the study, with Autodesk, Unilever and Eli Lilly earning the three top spots in the rating.  Conversely, 51% of companies reviewed are emitting unsustainable levels of CO2.
The purpose of this study was to assess the emissions performance of 100 companies from 2005 to 2012 within the context of climate science to identify the number of companies on a sustainable emissions path. While sovereign nations must come to an agreement on how global emissions reductions are achieved, there is also a role to be played by the business community, as 40% of the 100 largest economic entities in the world are corporations.
"There has been great progress made in how companies measure, manage and report their CO2 emissions," said Mike Bellamente, Executive Director of Climate Counts, "but it's clear from this report that the time has come for corporate carbon targets to be grounded in science."
To assess sustainability performance, we used factors such as emissions output and financial performance (contribution to gross domestic product) to assign a company-level carbon budget and to determine whether a company's emissions are on track with the emissions reductions called for by the scientific community. For this effort, any company scoring less than or equal to one (≤ 1) is considered "sustainable", while any company scoring greater than one (>1) would be considered "unsustainable".
"Most of what passes for best practice in sustainability measurement and reporting today falls short of the mark, precisely because it fails to take real social and environmental thresholds into account," said Mark McElroy, Founder and Executive Director of the Center for Sustainable Organizations. "What businesses need, instead, are science- and context-based tools that bring meaning to measurement. The context-based carbon metric used in this study can help show the way."
In addition to the study, Climate Counts is launching a consumer-facing webpage offering bite-sized sharable facts from the report, with a heavy emphasis on social sharing.
"We've packaged the results of our study in a way that the average reader can digest our findings without having a degree in science," said Mike Bellamente, Executive Director of Climate Counts. "As a consumer-facing organization, the hope is that we'll spark a connection about the role of the citizen in addressing climate change through their own consumption habits and buying behaviors."
Fact Sheet:
The Good News: 49 of 100 companies studied are on track to reduce carbon emissions in line with scientific targets to avert dangerous climate change
More Good News: Of the 49 companies that scored sustainably, 25 of those exhibited revenue growth even as their emissions declined, proving that decoupling of growth and emissions is possible!
The Bad News: 51% of companies rated are emitting unsustainable levels of CO2
The top 2 companies ranked have known histories of using a science-based approach to setting carbon targets (Autodesk and Unilever)
Of 100 companies reviewed, most are still not using science-based thresholds to set emissions targets
Of the top 10 companies that rated sustainably, 7 have scored 50 points or better (out of 100) on the annual Climate Counts company scorecard
Click here to read/download the Full Study.
Source: Climate Counts & Center for Sustainable Organizations.
About Climate Counts
Climate Counts is a non-profit organization based within the Sustainability Institute at the University of New Hampshire. Their goal is to motivate deeper awareness among consumers – that the issue of climate change demands their attention, and that they have the power to support companies that are taking a proactive approach to reducing greenhouse gas (GHG) emissions. For more information, visit www.climatecounts.org.
About the Center for Sustainable Organizations
The Center for Sustainable Organizations (CSO) is a non-profit organization that conducts research, development, training and consulting to advance the integration of context-based sustainability principles and practices in organizations, measurement and reporting standards, and capital markets around the world. CSO's Context-Based Carbon Metric was used as the cornerstone of this study. For more information, visit www.sustainableorganizations.org.