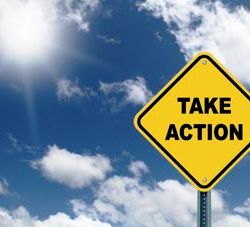 Boston, Massachusetts – Business calls for strong climate change action are getting louder. Today, a half-dozen leading global companies with more than 100,000 employees, including Microsoft, Owens Corning, Diageo, Thornton Tomasetti and Acer America Corporation joined hundreds of other U.S. businesses in signing the Climate Declaration, which calls on federal policymakers to seize the economic opportunity of addressing climate change.
The companies join more than 650 other companies, including iconic brands such as General Motors, Unilever and Levi Strauss & Co., in supporting the Climate Declaration, which calls climate change "one of America's greatest economic opportunities of the 21st century".
The announcement comes just days before the launch of Climate Week NYC 2013 and the release of the Intergovernmental Panel on Climate Change's fifth climate science assessment, which will make clear that the planet is warming and human activities are the main reason why. The Climate Declaration effort is being organized by Ceres and its business network, Business for Innovative Climate & Energy Policy (BICEP).
"Given Microsoft's carbon neutrality commitment and imposition of an internal fee on carbon associated with our energy use, we gain business value from cost-effective policies that increase the availability of low carbon and renewable energy for us to use in our operations," said Rob Bernard, Chief Environmental Strategist at Microsoft.
"Climate change is a serious challenge, but it creates enormous opportunities to reduce energy consumption across our economy, which will benefit consumers, corporate bottom lines and the climate," said Frank O'Brien-Bernini, Vice President, Chief Sustainability Officer at Owens Corning, a leading global producer of energy-saving residential and commercial building materials, glass fiber reinforcements and engineered materials for composite systems based in Ohio. "By signing the Climate Declaration, Owens Corning is committing to work with businesses and policymakers to enact meaningful energy and climate policies that will benefit our economy. A key legislative priority right now is getting the bipartisan Shaheen-Portman Energy Efficiency Bill passed."
Diageo, the world's leading premium drinks business, is another signatory, citing its commitment in sustainability projects. "Like many other companies, we believe that investing responsibly in a variety of environmental sustainability initiatives is important for our long-term business growth. That's why we have invested in projects like renewable energy, waste reduction and more sustainable packaging," said Paul Gallagher, President of Diageo North America Supply. "However, a meaningful impact specifically on climate change will be achieved through the collaborative action of everyone."
Thornton Tomasetti, the company responsible for engineering six of the world's 10 tallest buildings in design or under construction has also joined the effort. The New York-based company was the first structural design firm to sign the American Institute of Architects (AIA) 2030 Challenge to achieve carbon-neutral buildings by 2030.
Thornton Tomasetti Chairman and CEO Thomas Scarangello said, "For several years, we have been assisting clients in achieving carbon-neutral buildings as a key ingredient toward a sustainably built environment. Our designs accommodate daylighting, green roofs, water capture and energy modeling that minimizes energy consumption. The market already recognizes the benefits of these features; smart energy policies from lawmakers will only accelerate this trend."
"We welcome these companies as key partners in the Climate Declaration. Cutting-edge sectors like building design and IT are critical allies in our vision of a clean energy economy," said Anne Kelly, Policy Director at Ceres and Director of BICEP. "Policymakers must realize that the old political paradigm of 'It's the environment or the economy; pick one' is a false choice. American businesses are ready to combat climate change, and policymakers should join them in leading the way."
Today's signers are all pushing hard to integrate low-carbon practices into their operations and products. Microsoft has adopted an internal fee on carbon and is an EPA-recognized leader in renewable energy purchasing. In just two years, Owens Corning has reduced its greenhouse gas intensity footprint by 12 percent, more than halfway to its 20 percent reduction goal by 2020.
Over the course of an ongoing campaign organized by Ceres and BICEP, other leading businesses, as well as individuals, are encouraged to sign the Declaration at www.climatedeclaration.us and join the call to action.
Source: Ceres.
About Ceres
Ceres is a non-profit organization mobilizing business leadership on climate change, water scarcity and other sustainability challenges. Ceres also directs the Investor Network on Climate Risk (INCR), a network of 100 institutional investors with collective assets totaling more than $ 11 trillion. For more information, visit www.ceres.org.
BICEP (Business for Innovative Climate & Energy Policy), a project of Ceres, is an advocacy coalition of businesses committed to working with policy makers to pass meaningful energy and climate legislation enabling a rapid transition to a low-carbon, 21st century economy – an economy that will create new jobs and stimulate economic growth while stabilizing the planet's fragile climate. For more information, visit http://www.ceres.org/bicep.