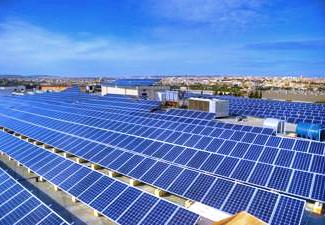 Deerfield, Illinois – Baxter International Inc. (NYSE: BAX) issued its 14th consecutive Sustainability Report in July, available at http://sustainability.baxter.com, detailing the company's commitment and progress to creating lasting social, environmental and economic value by addressing the needs of stakeholders worldwide.
"Sustainability encompasses virtually every aspect of how we do business," said Robert L. Parkinson, Jr., Baxter's Chairman and Chief Executive Officer. "Just as Baxter's mission is to save and sustain lives, we are committed to helping our many global stakeholders thrive."
Highlights from Baxter's 2012 Sustainability Report include:
Exceeding Baxter's goal of using 20 percent renewable power in its facilities by 2015. In 2012, 22 percent of Baxter's total energy use for operations was from renewable energy sources due in part to several on-site renewable energy projects. These included installation of a photovoltaic (PV) system at Baxter's Toongabbie, Australia, facility that produces sufficient electricity for the office complex with the exception of the heating, ventilation and air conditioning (HVAC) system, and installation of a comprehensive geothermal cooling system at Baxter's Orth, Austria, facility that uses the relatively constant temperature of the groundwater for cooling and heating the building, as opposed to traditional HVAC chiller systems. In late 2012, Baxter's Malta facility began installation of the company's largest on-site PV system that will provide approximately 23 percent of the site's electricity and reduce the site's greenhouse gas emissions (GHG) by 1,100 metric tons carbon dioxide equivalent annually.
Reducing GHG emissions by 12 percent on an absolute basis since 2005, 39 percent indexed to revenue, placing Baxter on track to exceed its 2015 goal to reduce GHG from operations 45 percent indexed to revenue. This is due in part to adoption of innovative technologies such as Baxter's Malta facility converting 95 percent of its lighting to high efficiency light emitting diode (LED) technology, and three facilities using boilers powered by sustainably-sourced biomass fuels.
Creating a Human Rights Policy and updating its Ethics and Compliance Standards for Suppliers to encourage business partners to make similar efforts in the area of human rights. Baxter evaluates the sustainability performance of its suppliers, including related to human rights, via a survey to learn about each supplier's sustainability programs and identify opportunities for best practice sharing and collaboration to improve the performance of both Baxter and its suppliers. Baxter routinely conducts quality audits of its suppliers and joined the Pharmaceutical Supply Chain Initiative in 2012, a group of pharmaceutical companies who share a vision of better social, economic and environmental outcomes for all those involved in the pharmaceutical supply chain.
Baxter's nine sustainability priorities reflect issues of key concern to Baxter and its stakeholders in areas where the company is positioned to have a positive impact. Priorities include strengthening access to healthcare, enhancing math and science education, and a range of environmental initiatives such as reducing energy use, waste generation, and water use.
Baxter's 2012 Sustainability Report is aligned with the Global Reporting Initiative (GRI) Guidelines, which provide a uniform and transparent set of metrics to systematically report on sustainability initiatives and results.
Baxter Earns Recognition for Sustainability Performance and Disclosure
Based on its sustainability performance, Baxter was included for the 12th year in Corporate Responsibility magazine's 100 Best Corporate Citizens list. The annual survey draws from firms in the Russell 1000 Index and is based on more than 320 data points of publicly available information in seven categories: environment, climate change, employee relations, human rights, governance, finance and philanthropy.
Baxter placed second in the Environmental Tracking (ET) Scope 3 Disclosure Leader Award rankings and ranked 13 and 35 in the ET North America 300 and ET Global 800 Carbon Rankings, respectively, based on transparent, public disclosure of greenhouse gas emissions that follow reporting guidelines and are externally verified. These rankings are compiled by the Environmental Investment Organization, an independent not-for-profit research body promoting carbon transparency and investment solutions designed to address climate change.
Baxter Joins National Health Organization Supporting Environmental Practices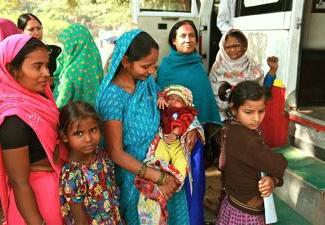 Baxter recently joined Practice Greenhealth, a membership organization that provides a forum for collaboration with other healthcare companies and organizations that are committed to improving their environmental performance as well as that of the healthcare industry. Baxter's membership is just one way the company encourages improved environmental performance within the company and across the industry.
Baxter has held environmental stewardship as a priority for more than three decades, and has long set environmental goals for waste, energy, greenhouse gas emissions, water and packaging as well as measuring progress and reporting results. As part of its mission to save and sustain lives, Baxter is committed to addressing environmental and social issues across the life cycle of its products. These range from sustainable design and bioethics during research and development, to energy and materials efficiency during manufacturing and transport, to responsible advertising and promotion, and finally, product repair, refurbishment and recycling for electronic products as appropriate at end-of-life. Baxter also has programs to ensure high standards in quality, safety and product integrity.