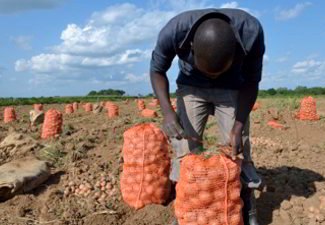 Ulaanbaatar, Mongolia – Supporting smallholder farmers to play a greater role in food production and natural resource stewardship is one of the quickest ways to lift over one billion people out of poverty and sustainably nourish a growing world population, a new United Nations report released on May 4 said.
Most of the 1.4 billion people living on under US $ 1.25 a day live in rural areas and depend largely on agriculture for their livelihoods, while an estimated 2.5 billion people are involved in full- or part-time smallholder agriculture.
These smallholders manage approximately 500 million small farms and provide over 80 per cent of the food consumed in large parts of the developing world, particularly Southern Asia and sub-Saharan Africa; thus, contributing to food security and poverty reduction.
A previous study showed that a one-per-cent increase in agricultural per-capita Gross Domestic Product (GDP) reduced the poverty gap five times more than a one-per-cent increase in GDP in other sectors, especially amongst the poorest people. Another study demonstrated that for every ten-per-cent increase in farm yields, there was a seven-per-cent reduction in poverty in Africa, and a reduction of over five-per-cent in Asia.
However, increasing fragmentation of land, reduced investment support and the marginalization of small farms in economic and development policy have hampered the development of this vital contribution and left many smallholders vulnerable.
Given the right enabling conditions and targeted support, these often-neglected farmers can transform the rural landscape and unleash a new and sustainable agricultural revolution, according to "Smallholders, Food Security and the Environment", a report commissioned by the United Nations Environment Programme-World Conservation Monitoring Centre (UNEP-WCMC) and the International Fund for Agricultural Development (IFAD).
"Two decades of under-investment in agriculture, growing competition for land and water, rising fuel and fertilizer prices, and climate change have left smallholders less able to escape poverty," said Achim Steiner, UN Under-Secretary-General and UNEP Executive Director.
"Following the Rio+20 Summit and as part of the post-2015 sustainable development agenda, including developing a set of Sustainable Development Goals, there is a growing and powerful focus on sustainable food systems. This includes the UN Secretary-General's Zero Hunger Challenge, and UNEP and the Food and Agricultural Organization's Think Eat Save: Reduce Your Foodprint campaign," he added.
"Smallholder farmers can continue to be marginalized or be recognized as catalysts for a transformation of the way the world manages the supply of food and the environmental services that underpin agriculture in the first place," said Mr Steiner. "Above all, this report makes it clear that investing in this sector offers the highest rate of return for those interested in overcoming poverty and realizing and building upon the Millennium Development Goals, including MDG-7 on environmental sustainability."
The agricultural 'green revolution' that swept large parts of the developing world during the 1960s and 1970s dramatically increased agricultural productivity and reduced poverty, with smallholder farmers seeing many benefits. However, these achievements also helped undermine the very resource base that made the revolution possible.
While smallholder agriculture depends on the services provided by well-functioning ecosystems, agricultural practices can, and have had, impacts on these ecosystems as poverty drives smallholders to modify habitats and thus harm biodiversity, overuse water and nutrients, and pollute water and soil.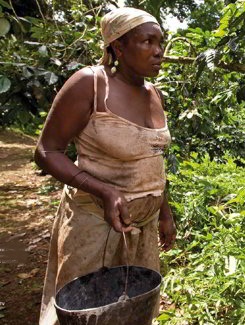 The pressures placed on land and other resources are set to grow over the next 40 years as agriculture must feed a larger and more urbanized world population.
Current practices are undermining the ecological foundation of the global food system through overuse and the effects of agricultural pollution, thereby enhancing degradation, reducing ecosystem capacity to generate sustainable yields and threatening to negatively impact food security and poverty reduction.
Sustainable agricultural intensification scaling up farming practices that maintain the resources base upon which smallholders depend so that it continues to support food security and rural development can be the answer to enhanced food security, environmental protection and poverty reduction. Smallholders have a key role to play in this process.
"Smallholder farmers hold a massive collective store of experience and local knowledge that can provide the practical solutions needed to put agriculture on a more sustainable and equitable footing," said Elwyn Grainger Jones, Director of IFAD's Environment and Climate Division. "To place these smallholders at the fore-front of a transformation in world agriculture, they need appropriate support to overcome the many challenges they face."
The report, which aims to improve understanding among policymakers and practitioners of the relationships between smallholder farmers, food security and the environment, made a series of recommendations, including:
The promotion of sustainable agriculture has focused on minimizing the impacts of agriculture on the environment and many smallholders feel this robs them of limited opportunities for growth. Farm- and community-level mechanisms that take these concerns into account while scaling up a sustainability landscape approach need to be developed.