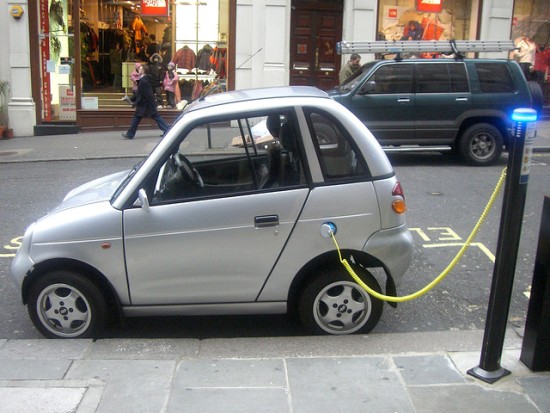 Obama Administration's actions include the designation of 48 National Electric Vehicle Charging Corridors on highways.
The White House: The Obama Administration has announced steps to combat climate change, increase access to clean energy technologies, and reduce dependence on oil. Already, in the past eight years the number of plug-in electric vehicle models has increased from one to more than 20, battery costs have decreased 70 percent, and the number of electric vehicle charging stations has increased from less than 500 in 2008 to more than 16,000 today – a 40 fold increase.
For the first time, the United State Department of Transportation (DOT) is establishing 48 national electric vehicle charging corridors on highways. These newly designated electric vehicle routes cover nearly 25,000 miles, in 35 states.
28 states, utilities, vehicle manufactures, and change organizations are committing to accelerate the deployment of electric vehicle charging infrastructure on the DOT's corridors;
24 state and local governments are committing to partner with the Administration and increase the procurement of electric vehicles in their fleets;
The United States Department of Energy (DOE) is conducting two studies to evaluate the optimal national electric vehicle charging deployment scenarios, including along DOT's designated fueling corridors; and
38 new businesses, non-profits, universities, and utilities are signing on to DOE's Workplace Charging Challenge and committing to provide EV charging access for their workforce.
Today's announcements build on a record of progress from multiple programs across the Administration that work to scale up EVs and fueling infrastructure, including at the Departments of Energy, Transportation, Defense, the Environmental Protection Agency and with the private sector. This summer, the Administration opened up to $4.5 billion in loan guarantees to support the commercial-scale deployment of innovative electric vehicle charging facilities and in collaboration with the Administration, nearly 50 industry members signed on to the Guiding Principles to Promote Electric Vehicles and Charging Infrastructure.
This effort launched the beginning of a collaboration between the government and industry to increase the deployment of EV charging infrastructure.