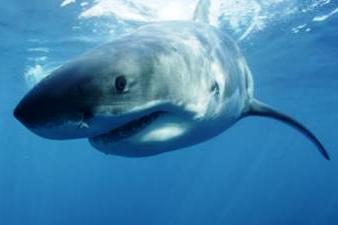 Geneva – From Sunday 14 September, international trade in specimens of five shark species and all manta ray species, including their meat, gills and fins, will need to be accompanied by permits and certificates confirming that they have been harvested sustainably and legally.
New controls adopted by the Convention on International Trade in Endangered Species of Wild Fauna and Flora (CITES) will apply to the oceanic whitetip shark (Carcharhinus longimanus), scalloped hammerhead shark (Sphyrna lewini), great hammerhead shark (Sphyrna mokarran), smooth hammerhead shark (Sphyrna zygaena), porbeagle shark (Lamna nasus) and manta rays (Manta spp.) as they are now included in CITES Appendix II.
The CITES Secretary-General, Mr. John E. Scanlon, said, "Regulating international trade in these shark and manta ray species is critical to their survival and is a very tangible way of helping to protect the biodiversity of our oceans. The practical implementation of these listings will involve issues such as determining sustainable export levels, verifying legality, and identifying the fins, gills and meat that are in trade. This may seem challenging, but by working together we can do it and we will do it."
Mr. Árni M. Mathiesen, Assistant Director-General of the Fisheries and Aquaculture Department, of the Food and Agriculture Organization of the United Nations (UN-FAO), said, "FAO will continue its effort and work closely with CITES on immediate actions in support of the implementation of CITES listings of sharks and manta rays, including the provision of legal assistance for fishery legislation, support to the development and implementation of National Plans of Action for sharks and rays, and activities on traceability."
New CITES Rules for Sharks and Manta Rays
Under CITES, exports and re-exports of the new listed species will not be allowed from any of the 180 States Parties unless they have been authorized by the designated national authorities.
Importing consumer States will play their part by ensuring that the correct permits and certificates are present with all shipments. This is a system of unparalleled global cooperation to prevent over-harvesting of these species for international trade. All trade will need to be declared and controlled by Customs authorities and reported to the CITES Secretariat and the data will be made publicly available.
Although this is not the first listing of sharks in the CITES Appendices, it is the first time that shark species of great commercial value, and traded in high volumes, have been included in Appendix II, thereby requiring verification of the sustainability and legality of the trade. According to FAO, the global reported annual shark catches from 2000 to 2009 ranged between 750,000 and 900,000 tonnes.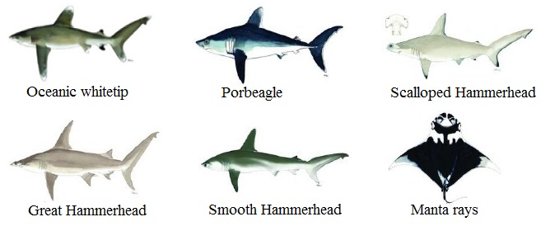 The listings offer great opportunities for CITES Parties and the world's fishery communities to take advantage of the CITES universal controls to help ensure that the harvesting of these highly traded marine species is better managed.
An Appendix-II listing under CITES is designed to ensure that commercial international trade is strictly regulated to ensure its sustainability, legality and traceability for the long-term survival of the species in the wild. The decision to list these species was taken by Parties on 14 March 2013, but the entry into effect was delayed until 14 September 2014 to give Parties time to resolve technical and administrative issues in the control of the trade.
Sharks and manta rays are consumed in many parts of the world. Shark fin soup is served at important events such as weddings and banquets in parts of Asia, while fish and chip meals are often made from shark meat in Europe.
Catalyzing Action for Sharks and Manta Rays
Over the past 18 months, a global collective effort to prepare for the implementation of these new listings has been witnessed, involving countries from across every region, intergovernmental bodies such as the FAO, and many non-governmental organizations.