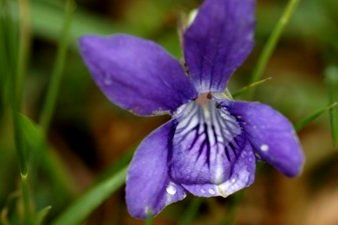 Emissions of nitrogen-containing pollutants continue to harm sensitive ecosystems, according to two new reports published on June 30 by the European Environment Agency (EEA). Nonetheless, both reports show a marked improvement over the last two decades.
"Effects of Air Pollution on European Ecosystems" assesses the proportion of European ecosystems exposed to nitrogen and sulphur-containing pollutants above sustainable levels. When pollutants exceed these levels, they can harm plants and animals.
In the 1970s, many European governments became increasingly concerned about acid rain, which was damaging forests and killing fish such as the brown trout and Atlantic salmon. The report shows that acidification has been greatly reduced since its peak in 1980 when almost half of the sensitive ecosystem area in the 28 EU Member States was affected. This has been reduced to around 5% of ecosystems today, the report finds.
Air pollution also contributes to eutrophication, an oversupply of nitrogen. This can change ecosystems, for example by creating conditions more favourable to certain plants, thus reducing the 'species richness' in grasslands and other sensitive areas. Eutrophication from air pollution peaked in 1990 with around 80% of sensitive ecosystems in the EU exposed above safe levels. Despite some improvements, almost 60% of the ecosystems are still affected. While the situation is set to improve further, the report indicates that air pollution will cause significant eutrophication for some years to come.

Reduced Emissions, Healthier Ecosystems
The improving trends are the result of deep cuts in the emissions of some pollutants over the last few decades.
The second report published on June 30 – "European Union Emission Inventory Report 1990-2012" – documents the changes in air pollutant emissions since 1990. This report is submitted annually by the EU to the Convention on Long-range Trans-boundary Air Pollution (LRTAP).
Sulphur dioxide (SOx) is a major cause of acidification. Tackling SOx emissions has been a major success story of EU regulation, with emissions falling 84% between 1990 and 2012. This was largely due to policies which aimed to switch fuels, install flue gas scrubbers in industrial plants, and reduce the sulphur content of transport fuel.
The pollutants causing eutrophication have also fallen, albeit not as much as SOx – for example emissions of nitrogen oxides and ammonia have fallen by 51% and 28% respectively. However, the report shows that 11 countries still exceeded internationally agreed Gothenburg Protocol limits for these pollutants in 2012.
Hans Bruyninckx, EEA Executive Director, said, "Although air pollution does not cause as much harm as it once did, we are still struggling to protect sensitive ecosystems from harmful effects such as eutrophication. This changes habitats, endangering a wide range of species from fish to flowering plants. It is particularly striking that the problem appears to be just as bad in Europe's protected natural areas."
Check the following links to read/download the Full Reports:
Effects of Air Pollution on European Ecosystems
European Union Emission Inventory Report 1990-2012
Source: EEA.