New York / Geneva – Energy efficient buildings can deliver up to 20 per cent reductions in energy consumption and provide an overall better market value for investors, says a new report by the United Nations Environment Programme's (UNEP) Finance Initiative.
Buildings account for approximately a third of the world's energy consumption and global greenhouse gas emissions, and are a high-impact sector for urgent mitigation action on climate change.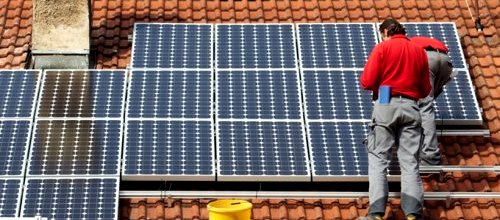 Investments in overhauling the energy infrastructure of buildings with energy efficient equipment can pay back quickly, depreciate slowly and deliver returns for decades. Combined with the risk of deepening regulatory requirements and volatile energy prices, the business case for investing in energy efficient retrofits becomes straightforward.
According to the US Energy Information Administration, commercial buildings account for nearly 20 per cent of US energy consumption and 12 per cent of the nation's greenhouse gas emissions. However, the financial community needs more information to price accurately the risks and rewards of energy efficient retrofit projects, says the report.
The report encourages investors to consider the economic rationale of investments in energy efficient buildings for their own portfolios. Best practices from leading global real estate investors are summed up in a seven-step process:
Ensure executive awareness of the business case;
Measure and benchmark building energy performance;
Set portfolio energy efficiency targets;
Link asset manager compensation to energy performance;
Align lease clauses to enable retrofits (green leases);
Include impact on asset value in investment analysis;
Take a portfolio approach to determining next steps.
"We believe real estate investment managers can incorporate much of the seven-step process outlined in this report to develop robust energy efficiency strategies and action plans," said Laurie Weir, Senior Portfolio Manager at California Public Employees' Retirement System.
"As building owners and operators, real estate professionals have an opportunity to reduce energy consumption and greenhouse gas emissions while increasing the value of their real estate assets," said Charles Anderson, Director, UNEP Finance Initiative. "The paper strives to show investors that there are options available for all property mixes, and that possessing and managing the right information is crucial to unlocking the energy efficiency retrofit potential."
UNEP FI's work on energy efficiency and engagement with investor networks contributes the private sector's viewpoint to UNEP's Sustainable Energy for All (SE4All) Initiative, which aims to double the global rate of improvement in energy efficiency.
Check the following link to read/download UNEP FI Investor Briefing, titled "Commercial Real Estate: Unlocking the Energy Efficiency Retrofit Investment Opportunity":
http://bit.ly/1cGRmxC
Source: UNEP FI.
About UNEP Finance Initiative (UNEP FI)
The United Nations Environment Programme Finance Initiative (UNEP FI) was established in 1992 as a partnership between policy makers and financial intermediaries. With over 200 members representing banks, insurers, and investors from around the world, UNEP FI contributes the perspectives of financial institutions to the United Nations and global activities on sustainable finance. UNEP FI's mission is to bring about systemic change in finance to support a sustainable world by 'Changing Finance, Financing Change'. For more information, visit www.unepfi.org.