Earth Hour then made its way over to Africa as the Great Pyramids of Giza switched off in Cairo alongside other key landmarks in Egypt.
As the lights of the majestic Table Mountain switched off in Cape Town, South Africa, the city also celebrated being awarded WWF's Global Earth Hour Capital 2014 and recognised for its ambition and pioneering actions to combat climate change and in its effort to bolster quality of life for its citizens.
Where East meets West, the Sultan Ahmed Mosque (Blue Mosque) in Istanbul, Turkey, switched off for Earth Hour for the first time, alongside the Hagia Sophia and Bosphorous Bridge that connects Europe and Asia.
Lights out footage from famous European landmarks across Europe including the Acropolis in Greece, the Eiffel Tower in Paris, France, and the Brandenburg Gate in Berlin, Germany, featured on the official instagram @instagram account generating hundreds of thousands of likes as Earth Hour further expands its digital presence.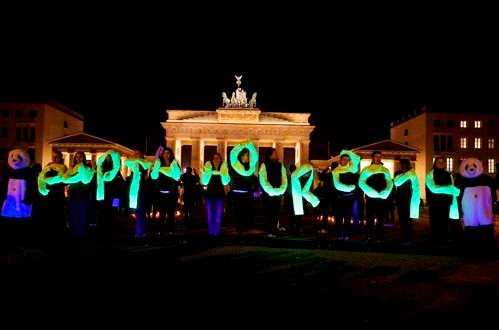 In the UK, a live stream event featuring Sophie Ellis-Bextor took place as lights went off across landmarks such the Big Ben, Tower Bridge, London Eye, Buckingham Palace, Houses of Parliament and Westminster Abby.
Moving onto the South American continent, just a day before Earth Hour, National Senator Ernesto Sanz submitted a bill into the Senate of Argentina. A massive crowd gathered at the Planetario Galileo Galilei in Buenos Aires, for Earth Hour celebrations in support of a law, which aims to replace ignition water heater systems across the country with efficient electric systems, to avoid the passive consumption of gas equivalent to powering 800,000 homes in the country for one year.
One of the most iconic statues in the world, the Christ the Redeemer Statue in Rio de Janeiro switched off, as Victor Civita Square in São Paulo held the official switch off event in Brazil. More than 142 cities across the country took part in Earth Hour.
The momentum stretched out to the United States of America where some of the most well-loved and historic landmarks did the big switch off from Times Square, UN Headquarters and Empire States Building in New York.
Even the lights of the Las Vegas Strip plunged into darkness as Earth Hour finished its journey in the Americas finally wrapping up in Tahiti and the Cook Islands, the last places to celebrate Earth Hour, and some of the most vulnerable places in the world threatened by sea level rise caused by climate change.
In tandem with the crowd's enthusiasm at events across the world has been Earth Hour's massive digital presence. The recently launched Earth Hour Blue is a key example of global digital engagement. The revolutionary platform for the planet allows anyone in any country to use their voice or their dollar to take action and support projects of their choice across the globe, encouraging participants to use their favourite social platforms to engage in their favourite crowdfunding and crowdsourcing projects.
As a newcomer to the crowdfunding scene, Earth Hour Blue has been launched with WWF projects from Australia, Indonesia, Singapore, China, Nepal, India, Russia, Uganda, South Africa, Madagascar, Canada and Columbia, which are now all live on the crowdfunding platform powered by Crowdonomic. The platform is already a success, Singapore having already raised enough money from its project to start new efforts to fight wildlife crime in Southeast Asia.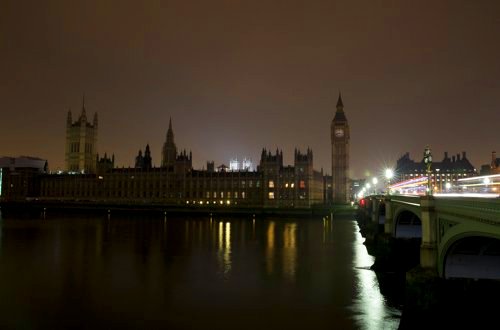 "Earth Hour is more than just this hour. Uniting behind a common purpose demonstrates that we can make a meaningful difference," explained Ridley. "For us, Earth Hour is an hour of inspiration, but beyond that, when you see the hour happening all over the world, you feel that a collective effort is collective power. You can make a big change; you can make a big difference."
Check the following link for more on Earth Hour:
http://www.earthhour.org/
Source: Earth Hour & WWF.
About Earth Hour
Earth Hour is a global environmental movement of WWF. Headquartered in Singapore, Earth Hour is one of the first open-sourced environmental campaigns; it has grown from a symbolic event in one city into a global movement, crowdsourcing actions from individuals, businesses, organizations and governments to generate environmental outcomes. In 2014, Earth Hour Blue sees the movement enter the most exciting stage of its evolution, to be at the fore-front of crowdfunding and crowdsourcing for causes, innovation and creativity for the planet.