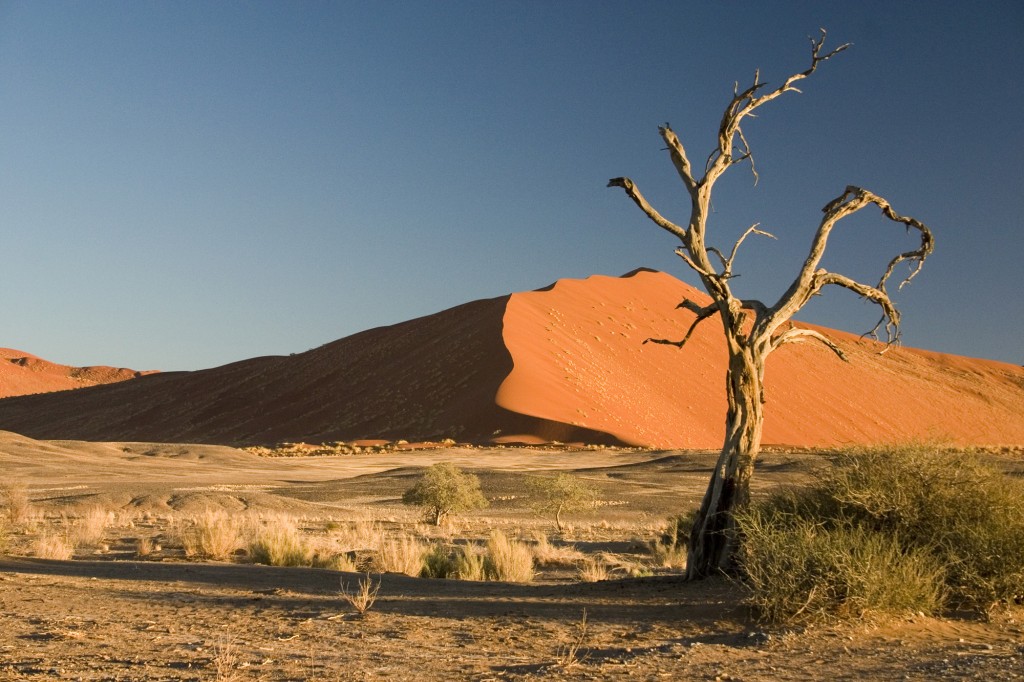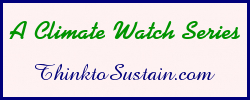 Namibia is currently facing its worst drought in last three decades. In Kunene, one of the 13 regions of the country, there has been no rain for over last two years.
Historically, droughts have been a common occurrence in Namibia. In fact, it is the driest country in Southern Africa surviving on a scare rainfall that occurs between the months of September to November. In addition to this, the country has around 300 days of sunshine every year!
Since centuries, the pastoral communities had known these harsh climatic conditions and had adapted their lifestyles and agricultural practices to adjust with the dry and arid climate. But with rising population, the pressure on agricultural productivity has increased manifold.
Namibia has a population of 2.1 million that is dependent majorly on agriculture. Tourism and mining are other sources of livelihood.  This year, a continuing and severe drought has aggravated problems of food security and water shortage.
According to a UN report (see video), thousands of children go without food every day, which has put over 100,000 children at the risk of malnutrition. 29% of children born are stunted – a problem that cannot be reversed and a grave loss to the society. According to the report, an estimated  778,000 people, which is nearly one-third of the population, face moderate to severe food insecurity.
Acute water shortage is forcing people to dig for underground sources of water, which are not fit for drinking. This has increased the threat of water borne diseases. President Hifikepunye Pohamba announced a state of emergency in May 2013.
The Climate Link – What makes Namibia's drought critical?

Pressures of development have forced communities to settle and expand in lands that have been traditionally considered as uninhabitable due to extreme climatic conditions. Droughts in Namibia present a critical scenario that can be looked upon as a 'snapshot of future' that many climate-vulnerable regions will be facing in years to come with long lasting social and economic consequences.
Lack of climate change preparedness
First, the IPCC in its fifth assessment report predicts that temperatures will rise and yearly rainfall averages will decrease across the entire South African region (which comprises of Namibia, Angola, Botswana and Zambia), especially from June to August.
Maximum temperatures in Namibia have been showing an upward trend over the last 40 years. A 2008 climate change vulnerability and adaptability study predicts an increase in temperatures of between 1°C and 3,5°C in summer and 1°C to 4°C in winter in the period 2046 – 2065.
The rainfall is set to become more erratic with more precipitation being dumped over a shorter duration. Looking at Namibia, which is historically dry, this delayed onset and quick cessation of rains can have serious consequences for which the country is already not adequately prepared.
Namibia is habituated to basic infrastructure facilities that can barely stand sudden wet weather. For instance, small rivers flow across main roads which is a usual phenomenon.  Being a dry region, the waters in these rivers rarely rise to a level to trigger an alarm. Bridges exist over wider rivers only. The roads are made mostly from gravel which is not a good choice for a wet climate.
The country is ill-prepared to handle even a small abrupt increase in rainfall. The parched land has poor water absorption capacity which can trigger quick run-offs resulting into flash floods that can cause damage to public infrastructure and homes.
Over-burdened and climate-sensitive agriculture
Second, a majority of its over 2 million population depends on agriculture – which is susceptible to even small climatic shifts. A higher temperature has a direct impact on agriculture produce as it reduces the moisture content in soil. Though, over decades, farmers have learnt to adapt their farming practices to suite the dry weather pattern, the total lack of precipitation this year, has become a cause of serious concern. Much of the current food security problem in Namibia can be attributed to a fast growing population, currently 2.1 million and expected to reach 3.03 million by 2031, that cannot be sustained by a vulnerable agriculture sector.
Droughts have been known to cripple the agriculture economy. A majority of farmers in Namibia are small holders and depend on rainfall to water their fields.  Namibia has reached or exceeded its carrying capacity with regard to water in many areas of the county, with the agriculture sector being the major consumer of this scarce resource. The 2013 drought has forced farmers to sell off their cattle as it became difficult to fend for them. The farmers are left with no choice but to move to urban cities for livelihood. This trend observed as 'climate migration' is slowly catching up in most of Southern Africa and is attributed to climate change.
The case of Namibia unravels the plight of many communities living in historically known extreme climatic conditions. These communities are going to be the 'early' and 'worst' affected by climate change and its subsequent social and economic impacts.
Droughts in Namibia speak of facts that show that the 'natural variability' of climate is getting amplified by climate change.
This post is part of "Climate Watch Series" that traces emerging climate change impacts to unravel and question the science behind them. If you have alternate views, you are welcome to write to us at editor@thinktosustain.com or post in the comment box below.