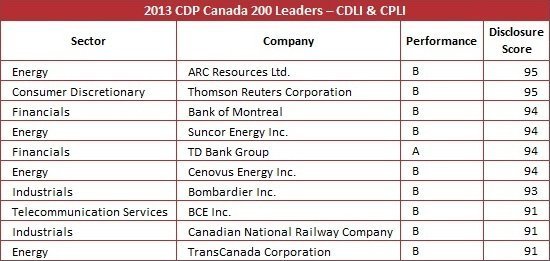 Check the following link to read/download the Full Report:
https://www.cdproject.net/CDPResults/CDP-Canada-200-Climate-Change-Report-2013.pdf
Source: CDP.
Notes:
[1] Canada's 200 largest publicly traded companies on the Toronto Stock Exchange (TSX) by market capitalization.
[2] Although 115 companies responded, the report analysis was conducted on a base of 107 responses received by the deadline of June 27, 2013. Companies excluded from the analysis were: subsidiaries of another responding company, companies that merged during the scoring process, or those that submitted their response past the information request deadline.