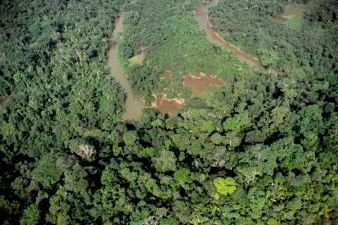 Asunción, Paraguay – The Paraguayan Government has extended the "Zero Deforestation Law" for a further five years, resulting in an important conservation win for this highly threatened eco-region.
The Land Conversion Moratorium for the Atlantic Forest of Paraguay, also known as the "Zero Deforestation Law" was enacted in 2004 and dramatically slowed the country's deforestation rate by prohibiting the transformation and conversion of forested areas in Paraguay's eastern region.
The Atlantic Forest, located in Paraguay, Brazil and Argentina, is one of the world's most endangered tropical rainforests, with just 7 percent of its original surface coverage remaining. Despite the massive deforestation, fragmentation, habitat destruction and degradation of rivers, it contains nearly 7 percent of the world's plant and animal species, many of which are endemic and threatened with extinction.
Paraguay previously had the second-highest deforestation rate in the world, and nearly 7 million hectares of Atlantic Forest were lost to slash-and-burn methods of agriculture and ranching.
Most of the remaining forests have been exploited for timber, and some are second growth forests recovering from deforestation.
"Reducing emissions from deforestation and forest degradation through sustainable forest management (REDD+) in Paraguay is imperative not only to maintain one of the most threatened biomes on Earth, but also to reduce emissions and to preserve the livelihoods of forest-dependent communities, including many indigenous groups," said Lucy Aquino, Director of WWF Paraguay.
After Paraguay approved the Zero Deforestation Law for the eastern part of the country in 2004, there was a decrease of deforestation by about 90 percent.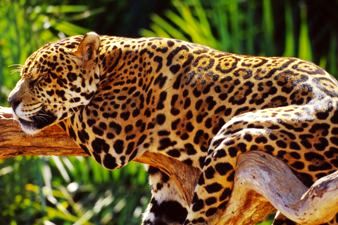 The hydrological processes of these forests are responsible for the quantity and quality of drinking water to thousands of cities in a highly urbanized and industrialized region, and for different sectors of the economy such as agriculture, fisheries, industry, tourism and energy generation.
The law, set to expire in December 2013, has now been extended, thanks to Paraguay honoring the commitments made in support of WWF's Zero Net Deforestation by 2020 goal at the Convention of Biological Diversity (CBD) Conference of Parties in Bonn, Germany, as well as the World Congress of IUCN in Barcelona, Spain.
Despite this great win for conservation, there is still much to be done; WWF is working with the Government of Paraguay and local NGOs to implement financial and legal mechanisms such as payments for environmental services, to truly achieve a Zero Net Deforestation in the Atlantic Forest in Paraguay.
Source: WWF.